-0%

DURATION

3 days 2 nights

TRAVEL TYPE

Cruise tour

PRODUCT CODE

T30DRE52

Duration

3 days

Price per day

US$ 245

From US$ 736 pp

You save : US$ 0

Old price

US$ 736

Save with us

- US$ 0

Our price from

US$ 736

-0%

DURATION

2 days 1 night

TRAVEL TYPE

Cruise tour

PRODUCT CODE

T30DRE62

Duration

2 days

Price per day

US$ 270

From US$ 541 pp

You save : US$ 0

Old price

US$ 541

Save with us

- US$ 0

Our price from

US$ 541

-0%

DURATION

2 days 1 night

TRAVEL TYPE

Cruise tour

PRODUCT CODE

T30GEK72

Duration

2 days

Price per day

US$ 330

From US$ 661 pp

You save : US$ 0

Old price

US$ 661

Save with us

- US$ 0

Our price from

US$ 661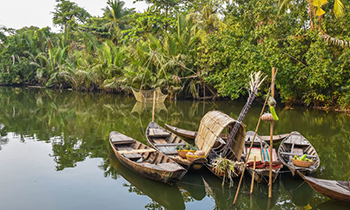 Jan 07 2019
Hydroplane tourism has great potential to develop, especially in the Mekong River Delta, but only a few routes have been approved. A hydroplane ...

Jan 07 2019
The southernmost land of the country has never been a boring tourist destination. Recently, Mekong Delta has been voted in top 10 attractions of Vi...
Dec 27 2018
When you join Mekong Delta tours to visit Ben Tre, My Tho, Can Tho, these places are very famous for Don Ca Tai Tu – That is traditional musi...