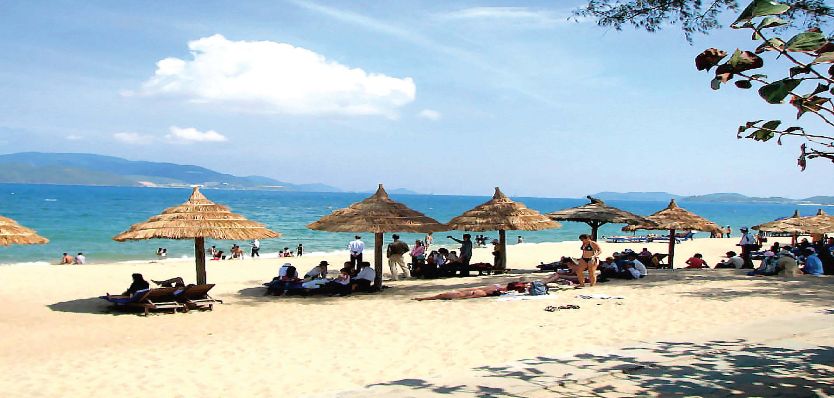 About 25km from Duong Dong town, Khem beach is one of the new destinations attracting tourists in Phu Quoc island with enchanting white sands.
Stretching with white sand, green coconut trees and magnificent sea, Khem beach is one of the most beautiful beaches in Phu Quoc island with silky sand as creamy and clean blue sea water bringing the incredible feeling of relaxing. It is a private bay, particularly suitable for the resort.
Not long as Long beach or some other popular beaches on the Phu Quoc island, Khem beach is attractive by its white sand and smooth curves. Sand in here has a fine deposition and so smooth that even setting foot on the sand, it still sinks and does not make water become cloudy. This is the most unique and rare characteristic.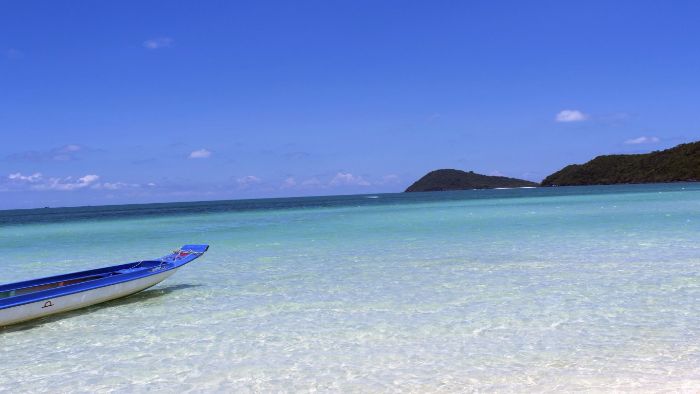 The pristine beauty of Khem beach​
In particular, next to Khem beach, visitors can visit Ong Doi Cape with a unique two-sided terrain adjacent to the sea. In the rare position in the world, Ong Doi Cape is the only place where visitors can watch the sunrise and sunset in the same place. With vivid landscapes and unique shapes, white sandy, majestic rocky beaches, and colorful tropical coral reefs, this is also a diving spot to see the perfect coral in Phu Quoc which brings an unprecedented experience of a rare tropical paradise in the world.
Up to now, Khem Beach has not many travelers because it was managed by the army until 2009. At this point, when the planning Ngoc Phu Quoc Island is done, An Thoi – Duong Dong town became a major axis of planning, certainty Khem Beach and Ong Doi Cape will become not-missed sites for the adventurous traveler in the Mekong Delta.
Attracting travelers by poetic beauty, Khem Beach is a new attractive and impressive destination bringing a unique experience to visitors. Do not miss this destination in Phu Quoc - Mekong Delta cruises!