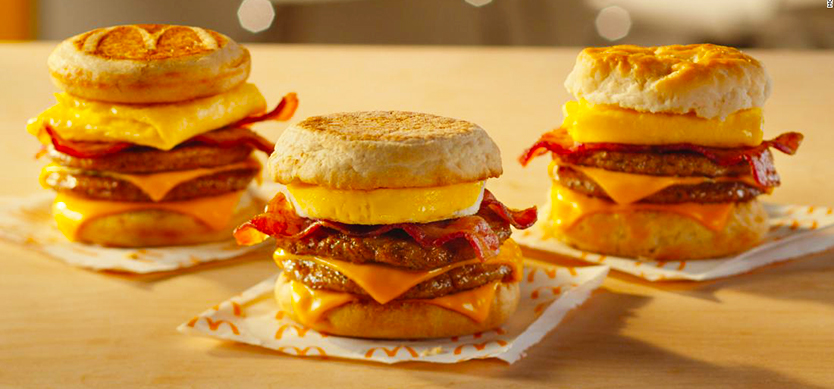 Top 10 fast-food brands in Saigon for travelers (Editor's choice)
"Where to eat fast food in Saigon?" is always the main question of most of the tourists when visiting there because of many reasons.
You know that although Saigon is a well-known place with a lot of interesting things to do at night and thousands of mouth-watering foods, especially street foods, many tourists want to enjoy fast food when traveling to save their time.
10 fast-food brands in Saigon
McDonald's
Lotteria
KFC
Carl's Jr. Hamburger
Popeyes
Papa's chicken
Burger King
Black Cat 13
Anone
Chaos Chicken
Scroll down to read more detail!
McDonald's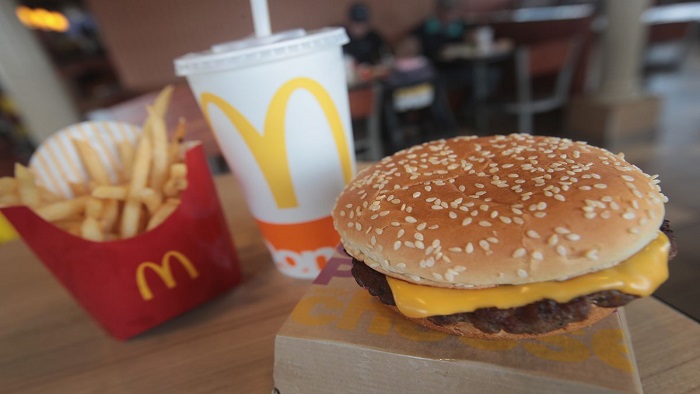 McDonald's
This is one of the most worldwide famous brands in the fast-food industry. Currently, McDonald's chain stores are present in approximately 119 countries with more than 31,000 stores serving about 43 million visitors a day, and it also has been present in Ho Chi Minh city for years. Besides the rich menu and delicious taste, this brand also conquers diners by its professional service, luxurious space, and the affordable price. Spicy chicken hamburgers and beef burgers are the two most popular items in this store.
Lotteria
This is also a very familiar fast-food brand for Saigon people with diverse, fresh, and special hamburgers with Korean traditional bulgogi sauce.
Entering the Vietnam market in 2004, Lotteria now has a strong foothold in the fast-food market here. There are 91 Lotteria stores in Saigon. If you want to find the exact location and how to contact, please visit Lotteria.vn. Promotions are also frequently applied at Lotteria stores.
KFC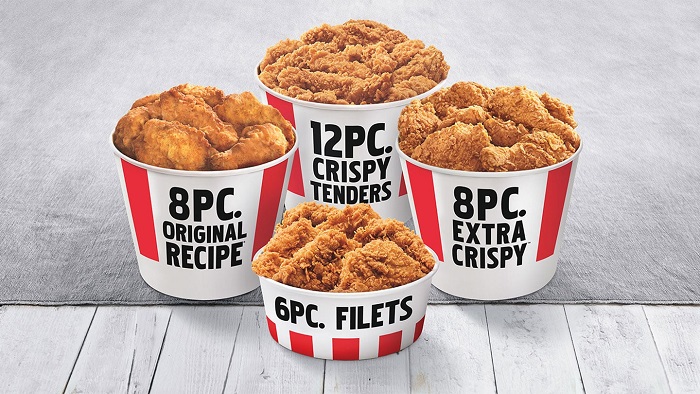 KFC
Operating in Saigon for a long time, now KFC stores almost appear in all provinces and districts nationwide. In Vietnam, KFC has 136 stores, of which 68 small and large stores are located in Saigon. Each place has a warm space and hot, spicy, and crispy chicken flavor. Please visit kfcvietnam.com.vn to choose the nearest store or request delivery.
As one of the brands serving fast food in Saigon, KFC increasingly develops a rich menu that is closer to the tastes of young people. Not only does it attracts guests by the delicious fried chicken and soft beef, but the brand also changes regularly the taste of hamburgers to avoid making guests boring.
Carl's Jr. Hamburger
Carl's Jr. Hamburger is a giant fast-food brand in the world with over 1,000 restaurants available in 21 countries, but the over-70-year-old brand is not very popular in Saigon. However, those who have ever known this chain of stores are satisfied with the extremely high-quality hamburgers of the pure, fresh beef. The hamburger here is very big and varied, accompanied with vegetables such as onions, tomatoes, and sauces.
Popeyes
Joining Vietnam market, Popeyes has been loved by many Vietnamese customers. Popeyes serves fried chicken and spicy crispy seafood with the typical Cajun flavor of the southern Louisiana region of America.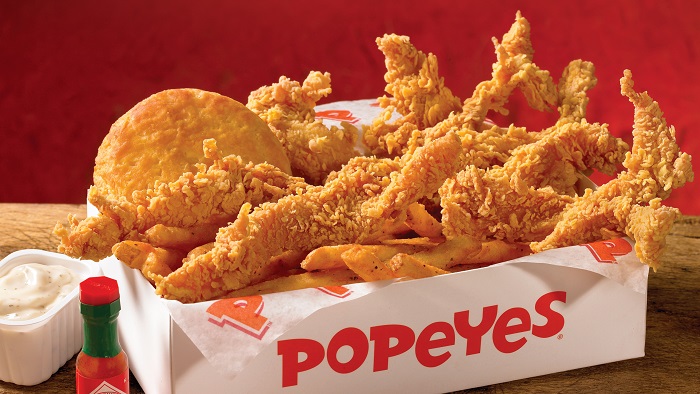 Popeyes
Owning 4 branches in Saigon, Popeyes is highly appreciated for the quality of the food. Chicken meat, despite using industrial chicken, is processed suitably with the Vietnamese cuisine with soft meat, crunchy outer layer, not too much flour, and aromatic flavor.
Papa's Chicken
Also being a brand of Korean fried chicken, Papa's Chicken brings the delicious flavor of fried chicken with soy sauce, spicy fried chicken, honey fried chicken, etc. The fried chicken dishes here give diners interesting experiences about the sour, spicy, and sweet taste.
Burger King
Hamburger Whopper, the world famous hamburger with grilled beef imported from Australia, tomatoes, salad, onions, and soft bread, is what makes the reputation of Burger King. Although King's hamburger looks smaller than some brands, its delicious taste is considered to be worth the money. The shop has no delivery, so please come and enjoy it.
Black Cat 136
Combining bar and restaurant forms, this brand serves mainly for Western guests. If you want to enjoy a true hamburger, let's come here. The hamburger is so big that you will need 2 or 3 more people to "handle" the cake with you. The dish is delicious with thick meat and rich sauce. However, prices are not as cheap as other fast food stores.
Anone
This is a special burger store with rice burger. You can imagine this dish by changing the traditional two layers of hamburger into 2 pieces of rice cake. They are cooked from Japanese rice, compressed into cakes and used instead of bread, making the dish interesting with the strange taste.
Chaos Chicken
Located in Phu My Hung area, Chaos Chicken has a relatively small space. The dish here is a combination of the essence of the cuisine of the land of kimchi. You will be stunned by the soft meat, the aromatic spice, or the sweet taste of the chicken sauce.
Western-style hamburger or Korean chicken is fast food that has entered into Saigon, Vietnam for a long time with a series of famous fast food brands in the world. Don't hesitate to come and enjoy the best meals here. For further information about Mekong River Cruises, feel free to contact us or visit our website. Like and share it if the article is useful for you. Thank you.