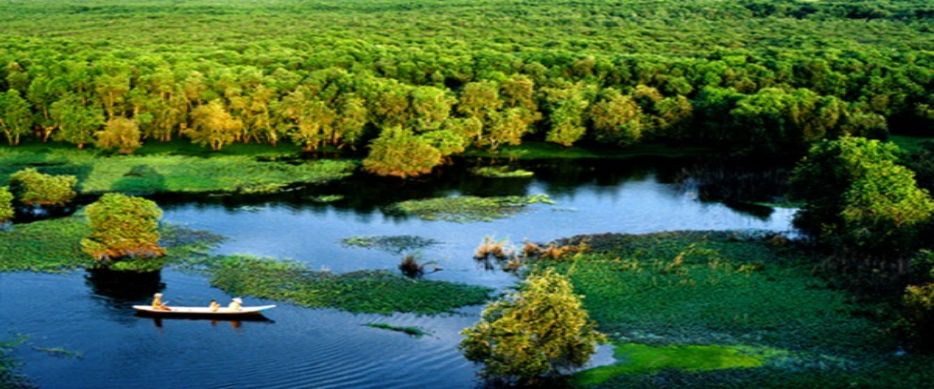 Tram Chim - Flooding Season Paradise
On flooding season ( between August and November), Tram Chim National Park attracts visitors by vast water ponds, colorful lotus fields and shadow of Melaleuca forests covering down canals.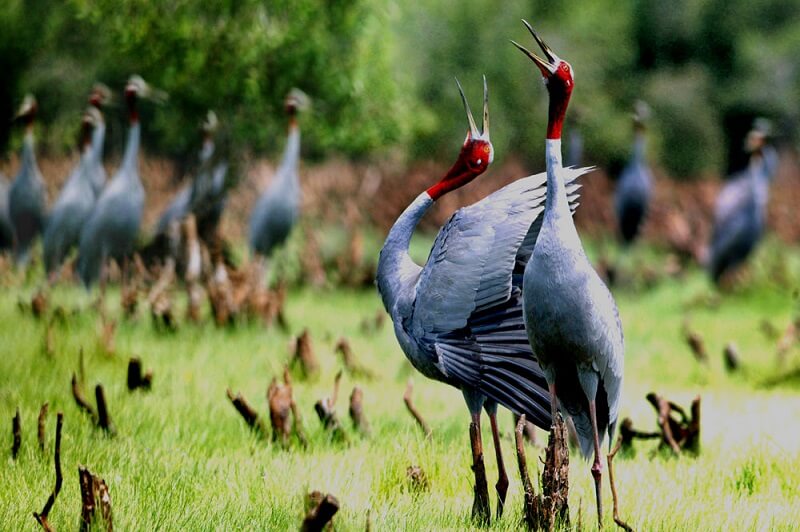 Sarus cranes
In Tram Chim National Park, you will have opportunity to admire peace landscapes and see many kind of rare birds, especially, Sarus Crane - one rare bird in The Red Book.
Ta Pa - Water rice valley
On the flooding season, Ta Pa rice paddy in Tri Ton, An Giang stretches with a green rice area and jaggery lines in blue sky. Ta Pa is considered a unique terraced field in Mekong Delta. Nothing is wonderful to admire silky green rice paddy as a giant carpet among nature.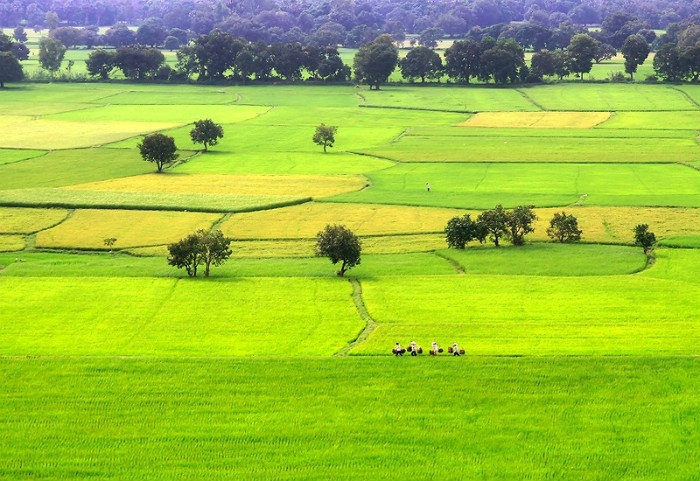 Rice fields in Ta Pa
Sky mirror lake - Bung Binh Thien
Quit far from the crowded streets to find little peace and coolness between green space spreadìng out-of sight. This is a vast water area considered as a water-color painting with flowers and trees in poetic blue sky.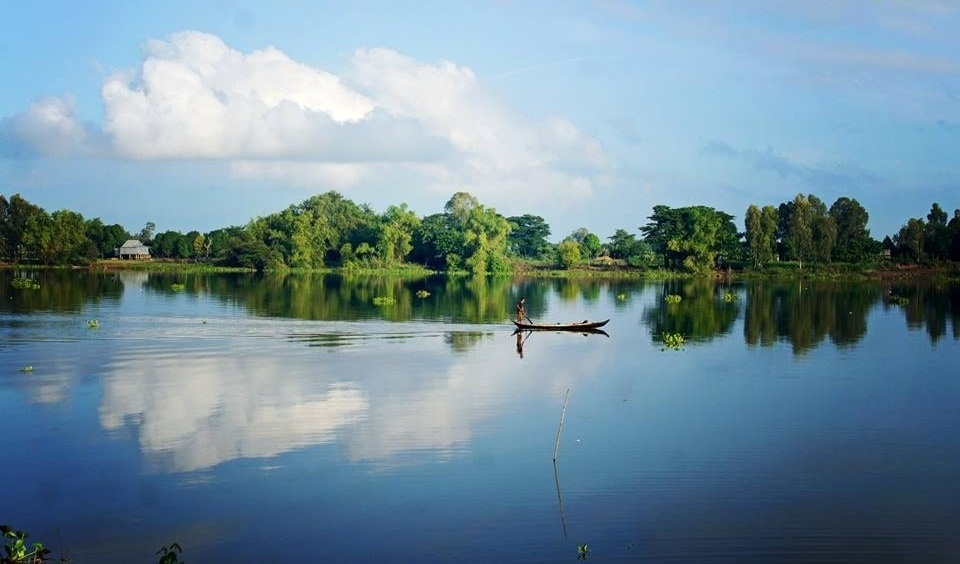 Lake in Bung Binh Thien
Cai Rang Floating Market
Visiting Can Tho on flooding season, you can not miss chance to explore Cai Rang floating market, one of three largest floating markets in west southern Vietnam. Every day, there are hundreds of boats floating there.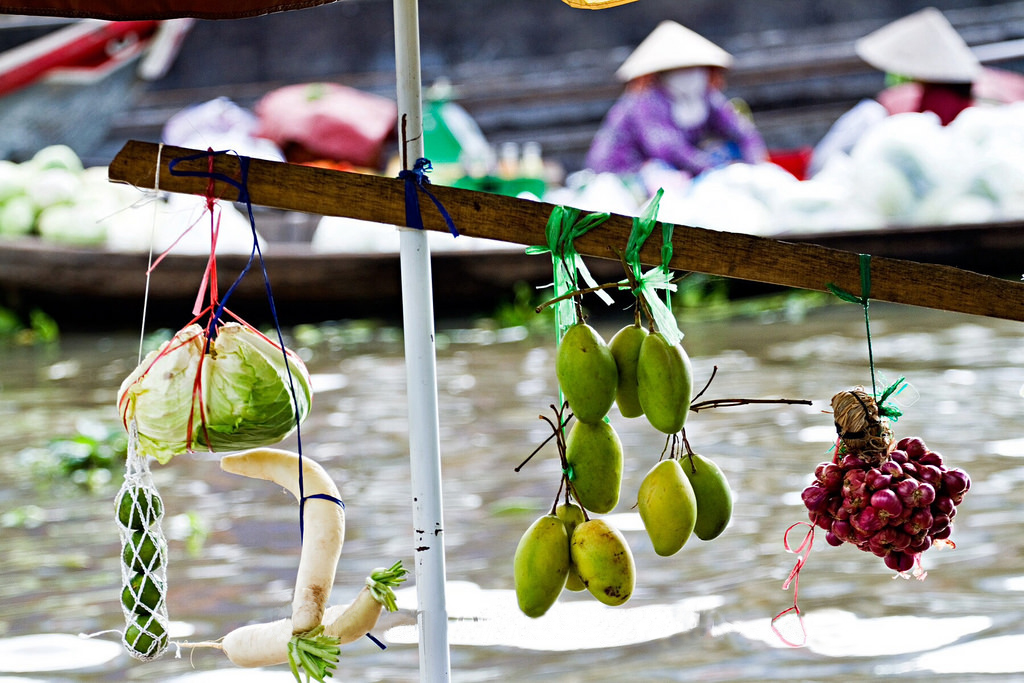 Cai Rang Floating Market
The market often begins on early morning and lasts to 10.00 am. Which make this market special is that all famous fruits of southern Vietnam is sell there including Vinh Long Nam Roi pomeloes, Lai Vung tangerines, Cai Mon durians ….
Joining Cai Rang market, you will experience floating life among water nature, see sunrise and feel bustling scene here. In additions, It is very interesting in exploring Cai Be (Tien Giang), Long Xuyen (An Giang) and Tra On (Vinh Long) markets.
Orchard Gardens
This is also opportunity to enjoy special fruits of Mekong Delta. Some famous fruit gardens you can add your reference include gardens in Cai Be, Vinh Kim (Tien Giang), Cai Mon (Be Tre), My Khanh (Can Tho),etc,.
There are many beautiful places and interesting things to see and do in Mekong Delta on the flooding season. Let's join a Mekong tour to have a great time in Vietnam. If you have any inquiries about Mekong tours or destinations, don't hesitate to contact us. Thank you!