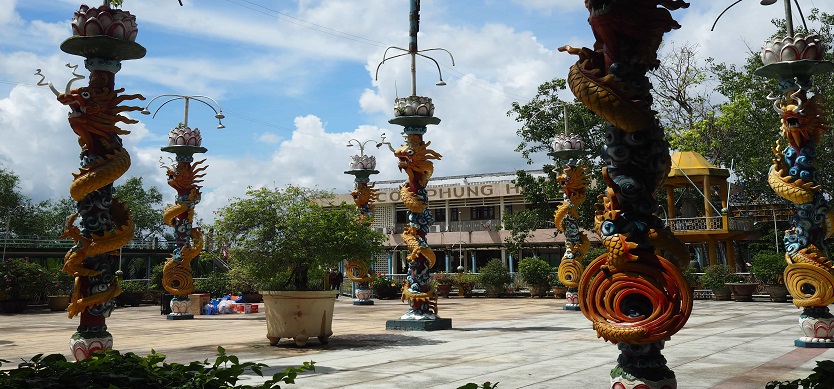 In this post, I am going to introduce to you the interesting information about the city on the bank of Tien river - My Tho city, Tien Giang province - which is well-known for Cai Be floating market.
In fact, My Tho does not develop like other cities but has fresh air, no pollution, friendly people. Therefore, there are a lot of wonderful and attractive things in there for travelling.
It is the reason why in this post we will introduce the necessary things about tourism in My Tho city.
Let's dive right in it to get more!
1/ How to transfer to My Tho
My Tho located about 70km from Saigon, and for a few kilometers from the surrounding attractions. Furthermore, buses are not continuous, for convenience, you should ride a motorbike here. The route is very simple, you can go the direction of National Highway 1A, running towards the West, passing Long An, running about 20 km to the Trung Luong 3 junction, turning left is going to My Tho and on the way, there is always a sign.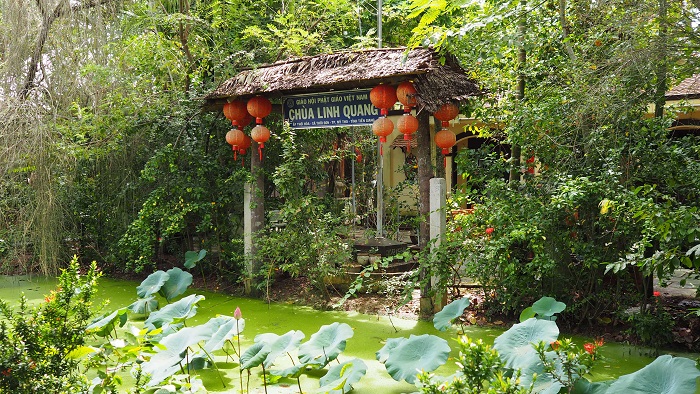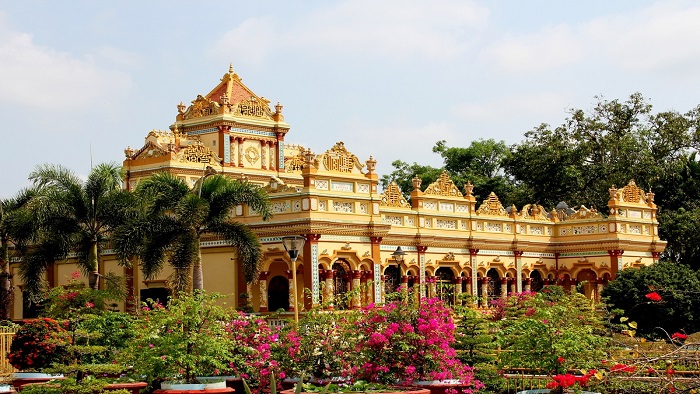 Things to know about My Tho
2/ Hotels in My Tho
The price of hotels and motels in My Tho is quite cheap, about 100,000 VND / night. The hotel is concentrated in the area of Doi bridge, Ly Thuong Kiet street, April 30 street, Nam Ky Khoi Nghia street. In My Tho, only Chuong Duong hotel is the most luxurious, located on 30/4 road next to the Tien river. Speak to but only at 2 stars. You should be here, convenient for walking and sightseeing. Therefore, you can choose the best one for your own. However, you should remember that you should book a hotel in advance to make sure that you choose the best hotel at a reasonable price for staying.
3/ Best place for travelling in My Tho
When visiting My Tho, you will have a lot of wonderful and attractive destinations for traveling. When you come to My Tho, you should take the first tour of the river. Along with Thoi Son islet, there is a ferry boat wharf to visit. The point you should choose is Phung alcohol, Quy alcohol, Long alcohol and etc. Then you return to the orchards in Thoi Son honey tea, listen to Southern music. This tour will cost you about 2-3 hours. Then you visit Vinh Trang Pagoda which is very beautiful and the largest pagoda in Tien Giang with Asian architecture mixed with Europe. Therefore, when visiting the place, tourists can enjoy and admire the imposing architecture of the pagoda.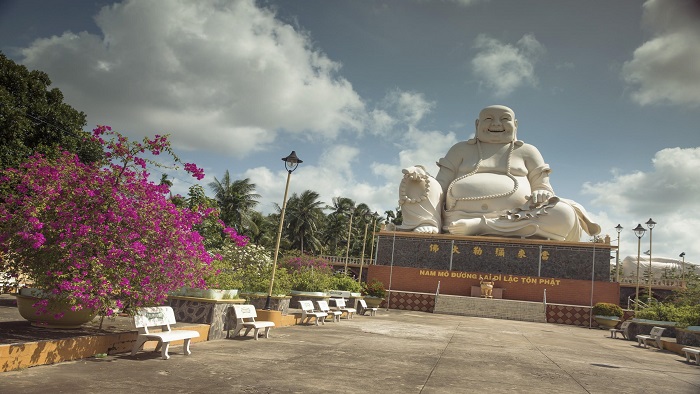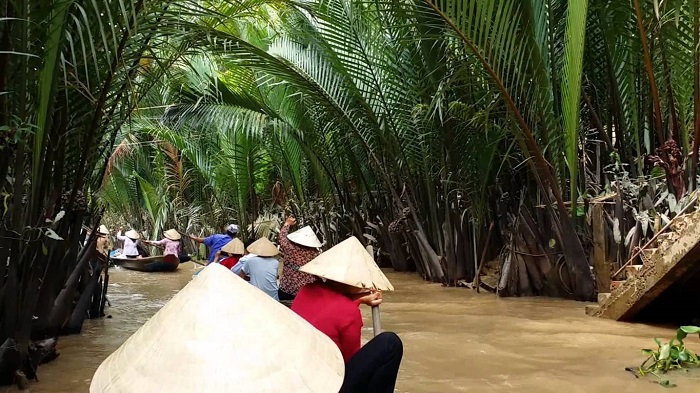 Things to know about My Tho
Then, you can also visit the Dong Tam snake farm which is the only place to keep and treat snake bites in the South. There are all kinds of snakes from the king cobra, the roof snake, the green snake, the water snake, and the sniper. Besides, this also supports monkeys, birds, deer, ostriches and many kinds of rare animals. The most special thing here is that you can watch and take photos with giant pythons. The canteen here also has dishes made from snakes, so you should try one time.
Besides that, if you want to enjoy fresh fruits, you can visit fruit gardens there. There are a lot of delicious and special fruits there for enjoying such as apple, grapefruit, orange, apple, jackfruit, toad and so on. Furthermore, if you want to visit the famous pagoda there, you should visit Sac Tu pagoda.
4/ Entertainment centers in My Tho
Besides beautiful landscapes, you can enjoy and visit entertainment centers in My Tho.
With a wide and airy park complex located on the square in front of the statue of valedictorian Nguyen Huu Huan, between the two roads of 30/4 and Trung Trac located next to Tien River is a place of entertainment and morning exercise. You can spend the time to visit the place in the morning to enjoy the fresh atmosphere and peaceful landscapes.
Children's Cultural Center
Located on Hung Vuong Boulevard with many cultural and sports institutions such as outdoor stage, children's games, tennis courts, and multi-sport gymnasiums is the place to focus on serving the demand for entertainment, sports and physical training of the city youth. Although the place is known as the children's place, young and adult people still have a lot of interesting and attractive things for enjoying there.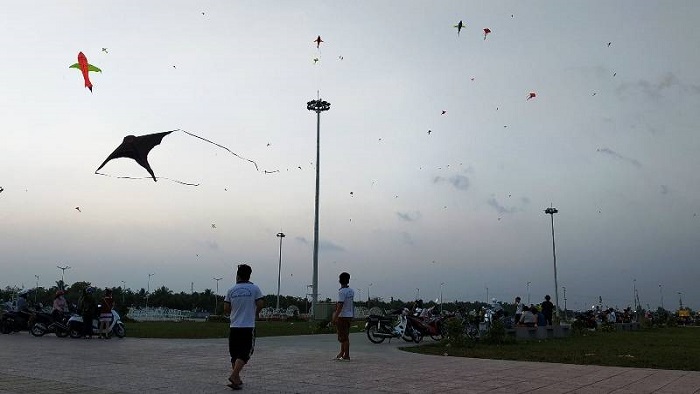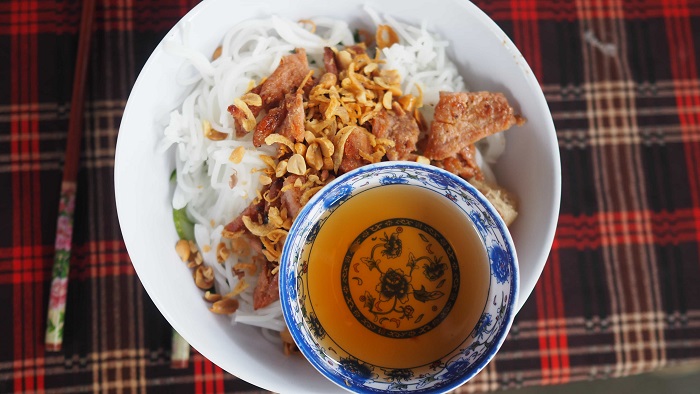 Things to know about My Tho
Being a park complex - a monument, a recreation area, a fitness center located on 04 main roads of the city center including Ap Bac - Mau Than - Ly Thuong Kiet - Yersin of Ward 4 - My Tho. Therefore, if you want to find the place to relax and enjoying after stress time, you should spend the time to visit the waterfall in District 4
We hope that after the post, tourists have the useful and necessary information about My Tho. Furthermore, if you need more information about travelling, don't forget to visit our website to get more. If you want to enjoy Mekong Delta with Mekong Delta CruiseTours, you don't forget to visit our website to get more.