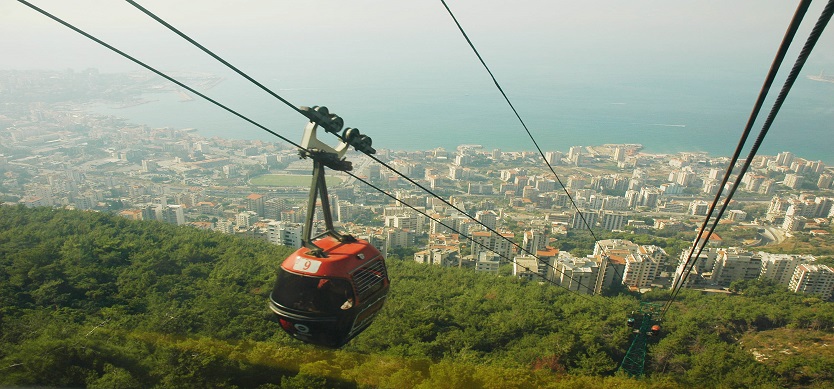 Mekong Delta is one of the famous and wonderful destinations in Vietnam. When talking about Mekong Delta, almost tourists will think about floating market only but the place is also famous for cable car which opens at Cam Mountain.
The Mount Cam cable car system is invested by An Giang Tourism Development Joint Stock Company as an investor in the Cam Mountain Tourist Area, An Hao Commune, Tinh Bien district, An Giang province, located in the majestic That Son area named is the roof of the Mekong Delta and Da Lat II of the west.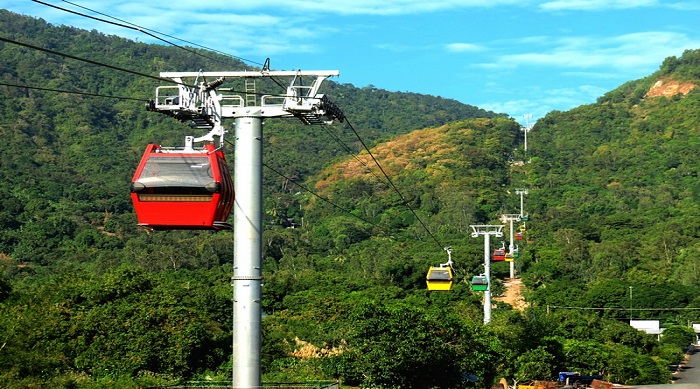 Cable car opens at Cam Mountain
The cable car route has a length of 3.5 km with 02 stations including 16 pillars. In the first phase, there are 67 cabins with a capacity of 1500 people/hour with 8 people per 01 cabin and phase II has 89 cabins with public 2000 people per hour, designed with cable pillars and a road system on the slopes and valleys. Equipment of the Mount Cam cable car system provided by Pomagalski who is a famous French cable manufacturer with a single circulating cable system with automatic cable clamping unit.
In addition, the cable system is designed, manufactured and installed according to the latest standards of cable car technology with modern equipment with high safety and reliability which is shown in quality management standard (ISO 9000) and standard cable car transport association (OITAF) of the world.
Cable car in Cam Mountain has been built to serve the travel needs of the travelers which are convenient, safe, fast and more with a modern cable car system that will give visitors the feeling of infinity. Furthermore, the cable car also helps visitors see the natural panorama at their feet as a perfect picture and have new experiences such as flying through majestic primeval forests, streams all year round, or surfing on the clouds and so on.
Hope that after the post, tourists will have one more choice for Mekong Delta Tours in the future.