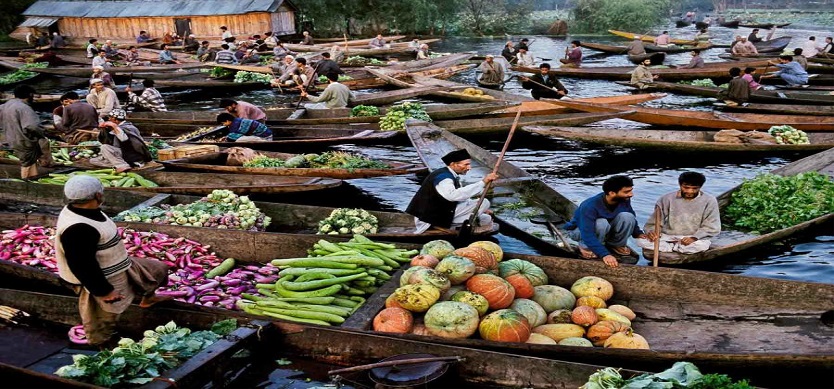 When visiting Mekong Delta, tourists cannot miss out famous Cai Rang floating market which is known as one of world's six busiest floating markets.
In order to visit the place, tourists can choose the bus, public bus or motorbike, but the best way is bus because the way can help you save time and have the best health for enjoying wonderful things in Mekong Delta. Price for the ticket is from 115.000VND/person. In other cases, if you want to enjoy interesting roads in there, you can also rent a motorbike to transfer but you should make sure that you know the way to travel and travel with someone else.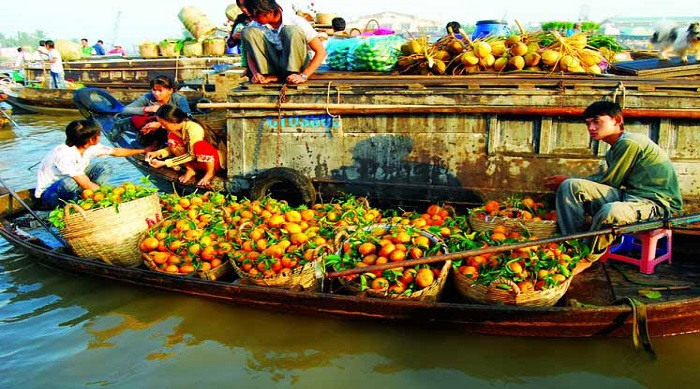 Cai Rang Among World's Six Busiest Floating Markets
When arriving Can Tho, you can rent a private boat for traveling Cai Rang floating market, if you travel with a group of people because it is known as the cheapest way with price from 500.000VND- 800.000VND.
Overall you will spend about 30 minutes to take a boat from the pier to Cai Rang floating market - one of the crowded markets in the Mekong Delta. Certainly, you will also feel overwhelmed with excitement when you are immersed in the lively atmosphere of the people of the river.
Hope that the useful information will help you have unforgettable and amazing Mekong Delta Tours in Cai Rang floating market.