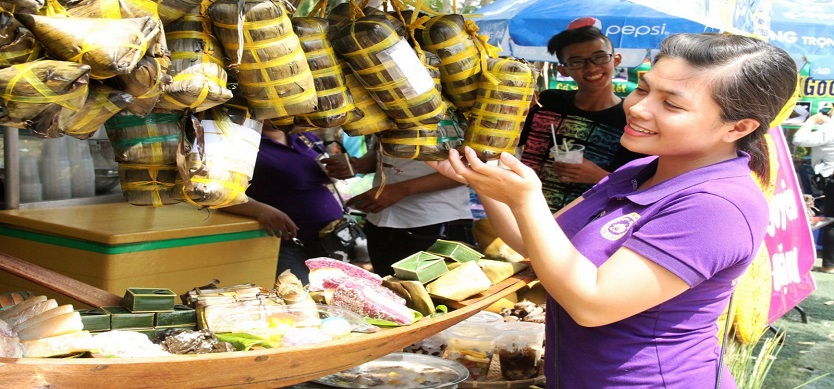 Mekong Delta is famous destinations with a lot of wonderful things. Besides wonderful landscapes, special festivals are also an attractive point with tourists, Cake festival is one of them.
The 7th Southern Folk Cakes Festival in 2018 with the theme "Origin of the home cake" began to take place at 8:00 this morning (April 25, 2018) at the Investment - Trade Promotion Center and Can Tho Exhibition Fair (No. 108A Le Loi Street, Cai Khe Ward, Ninh Kieu District, Can Tho City).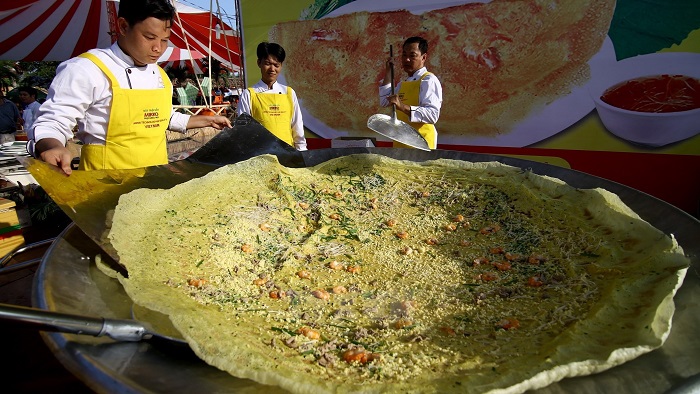 Cake Festival in Can Tho
This year's festival will take place within 5 days from April 25 to April 29, 2018. According to official information, this year the festival has a more diverse range of cakes, regions and food stalls in many other countries. With the scale of 200 stalls, of which 100 stalls show the types of Southern folk cakes, the remaining 100 stalls will display specialties of regions and countries. Furthermore, this year's Southern folk cake festival has many interesting new things such as Recreating the "Southern Folk Cake Road", the booth "Southern folk cake buffet", the space "floating market", " Entertainment space for children "," Space for processing Southern folk cakes ", singing contest on delicious food and cakes," The offering ceremony of Tan An temple cake, celebrating Hung Vuong's death anniversary ". Many partners from countries like France, Italy, Russia, Japan, Thailand, Indonesia, Malaysia and so on also participated in this year's cake festival.
The festival attracted 32 artisans to perform folk cakes from the Mekong Delta provinces and 9 districts of Can Tho city to participate in the registration of 42 kinds of cakes and performed 37 kinds of cakes.
Therefore, if you want to enjoy the wonderful and interesting festival, you don't forget to book Mekong Delta Tours for enjoying.