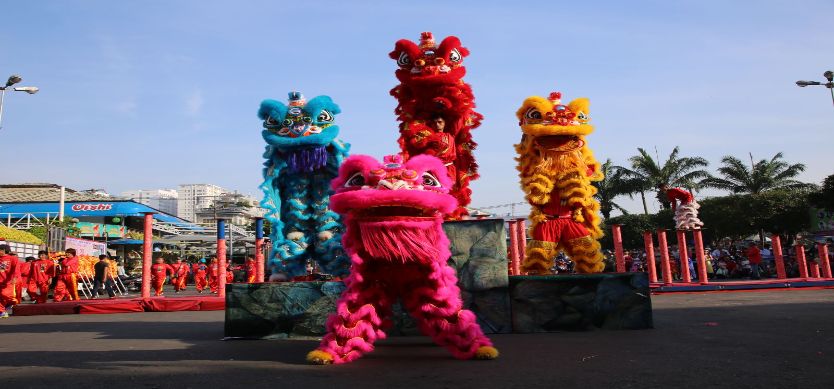 Dam Sen water park will held an event reappearing Tet in the Mekong delta region and many art performances. The tourists will have the opportunity to experience the countryside Tet in the center of Saigon with many interesting activities in New Year.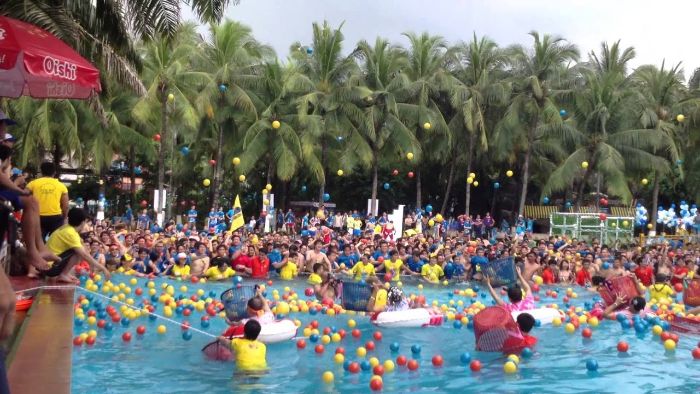 Dam Sen water park
About the Tet cultural event in Dam Sen water park
The countryside market with many boats on the river will be reappeared lively at Dam Sen water park from January 1st to January 7th on Lunar New Year. Coming to Dam Sen water park on the new year, you will be excited by hundreds types of flowers which are decorated very beautiful.
The appearance of "ong do" and red couplets revive forgotten cultural values in the days of Tet. Festival's atmosphere is more thrilled with the dances, lullabies for visitors, especially those who left the countryside can feel authentic, closest to traditional culture in homeland.
Besides the reproduction of traditional cultural characteristics of the traditional New Year, the modern amusing entertainment programs are also organized to provide more fun for tourists. In particular, you will enjoy the show Laughing through Vietnam & Solo Bolero gathered together many artists, comedians being loved such as Nam Thu – Huynh Lap; Phi Nhung – Lam Ngoc Hoa – Minh Trung – Anh Dao – Thien Vu – Tuan Hoang (Laughing through Vietnam will take place on 11:00, Solo Bolero at 15:00 from January 1st to 7th on lunar calendar).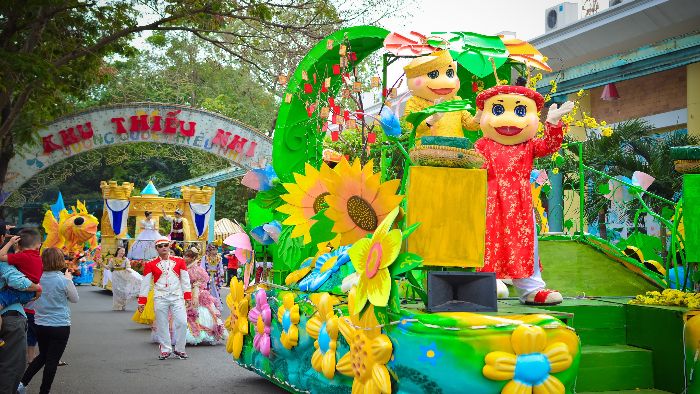 Carnaval in Dam Sen water park
The meaning of this event
The event will reappear the lifestyle as well as culture of people in the southwestern region of country, this is a chance for young urban citizens to understand the rustic but happy life of people in the countryside where they live closely with the nature. Besides that, the musical performances will be performed by the famous artists which is one of the highlights of the event attracting the curiosity of Ho Chi Minh city's people.
Tet is the occasion Vietnamese people set aside the unfinished tasks to come back to their family and go travel, there are numerous events and activities operated during this occasion. Don't miss out traveling to Vietnam this time. If you want to have a tour in Vietnam this time, please contact us. Have a nice trip!