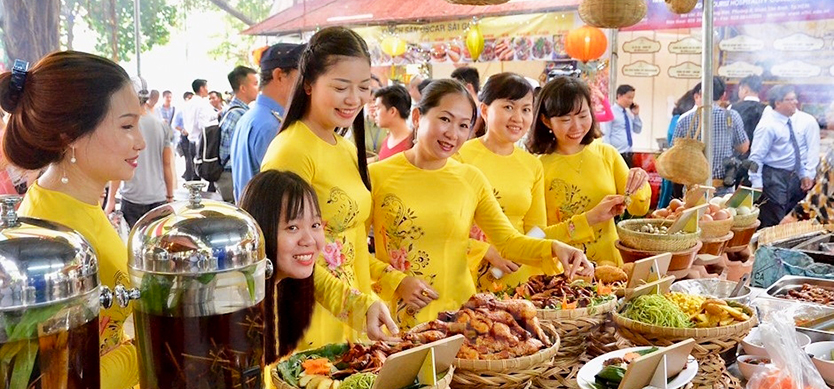 The annual food festival titled "Taste of the World" featuring Vietnamese and international dishes will be held at September 23 Park in HCM City from December 3 to 6.
The purposes of the festival
Held annually by the city's Department of Tourism, the event aims to create more opportunities for cultural exchange, tourism promotion, and international friendships.
Last year, the event featured 80 display booths with hundreds of dishes from 22 countries and territories around the world and attracted 200,000 locals and international visitors.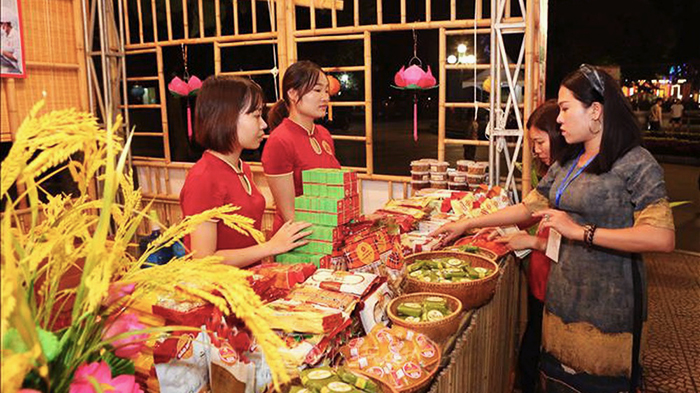 Vietnamese cuisine in the festival
Nguyen Bao Anh, deputy director of the HCM City Tourism Promotion Center, said at a press conference yesterday that the scale of this year's event was expected to grow 20-30 percent compared to last year. The event was expected to receive 300,000 visitors. He also added that Greece and New Zealand would join the festival for the first time.
What you will enjoy at the festival
The main activity of the food festival involves cooking and serving specialties at each booth from 9.00 AM to 10.00 PM during the four days of the event. The South Korea-based World Food Culture Center (WFCC) will have a specific area introducing and teaching about the cooking of traditional Korean dishes.
Anh said the Saigon Professional Chef Association was expected to set two new records for Guinness Vietnam with vegetarian foods and fruit carving. Moreover, visitors would have a chance to see a fruit arrangement in form of a bronze drum decorated with two dragons from the Ly Dynasty. In addition, the Five-Star Hotel Chef Party on the third day of the festival will take place on the main stage with the participation of 22 five-star hotels and high-ranking restaurants.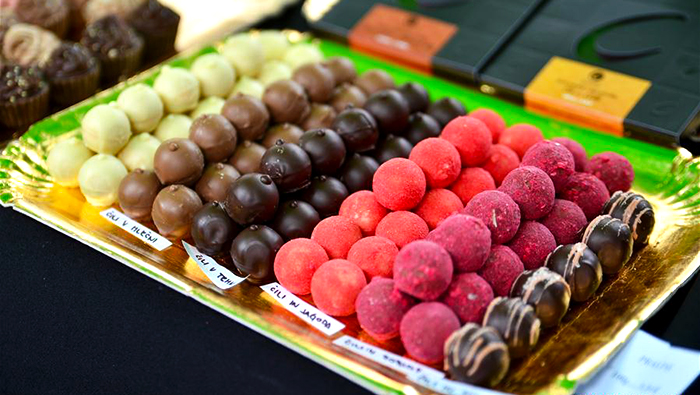 There is a variety of foreign countries participating in the festival
Last but not least, others include music and dance performances, ASEAN photo exhibition, Bartender shows, and a talk show with winners of the three latest seasons of the cooking contest Chiec Thia Vang (Golden Spoon).
With a large scale of attendees and interesting programs, Taste of the World festival promises to be the favorite event for those who love to exchange cultures in general and cuisines in particular. If you concern about the festival, don't hesitate to like and share the article with your friends. Thank you.