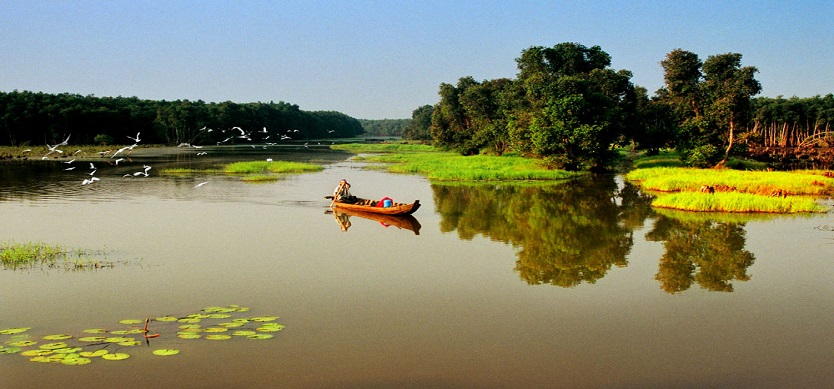 Dong Thap is one of the famous destinations in Mekong Delta with a lot of wonderful things for enjoying and traveling. Therefore, in order to boost traveling, Dong Thap are trying to promote ecological tourism.
Dong Thap promote ecological tourism
In the first 6 months of 2018, Dong Thap welcomed over 1.8 million visitors, including 40,000 international visitors. Tourism revenue is estimated at VND 380 billion, up nearly 30% over the same period in 2017. With the thought of "tourism is not only a vacation but also an opportunity for visitors to experience a new culture," Dong Thap province builds its own tourism product of each zone and tourist destination such as Tram Chim National Park (Tam Nong District), Gao Giong Ecological Tourism Area (Cao Lanh District), Xeo Quyt Relic Area (Cao Lanh District) and so on. Known as the 2000 Ramsar Site of the world, and the fourth of Vietnam, Tram Chim National Park has all the characteristics of the mangrove area of Dong Thap Muoi.
In addition, this place also gives visitors special experiences such as harvesting rice heaven, removing the mouse. Floating water season in the West from 8-11 lunar month, taking advantage of the upstream province, Tram Chim National Park actively linked and cooperated with nearly 30 households in the locality to conduct tours, online experience.
Accordingly, in addition to canoeing and taking tourists to visit, people also prepared some familiar fishing gear, associated with Westerners such as nets, ignoring, roofing and taking on the role of guiding how to catch.
Therefore, if you want to visit Dong Thap, you should spend the time to enjoy Mekong Delta Tours.