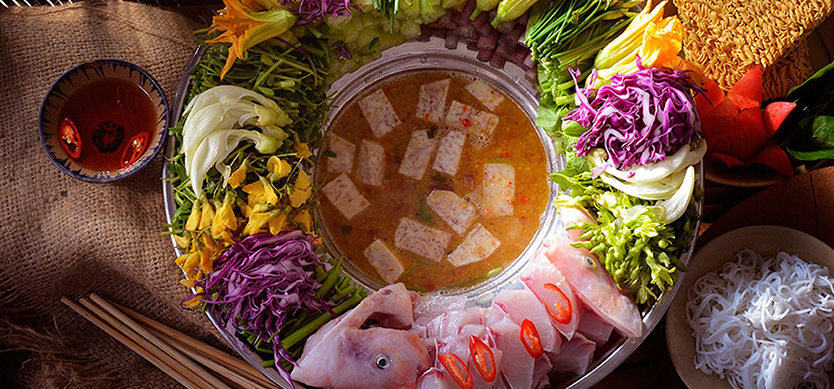 Mekong Delta is famous for pristine nature, interesting culture, and rustic, simple cuisine, of which the hot pot of cyprinid fish and "dien dien" flowers is one of the most special dishes here.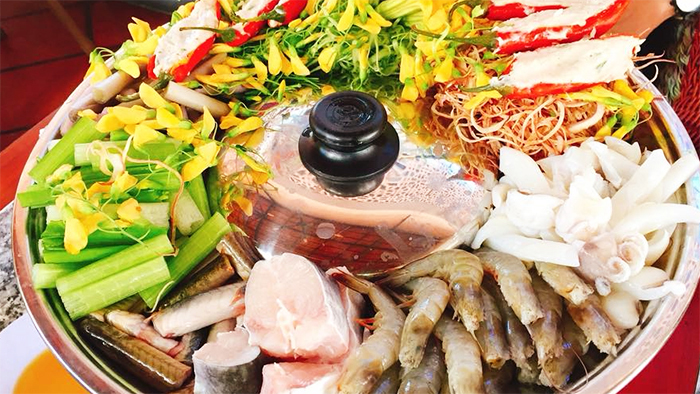 The hot pot of Cyprinid Fish and "Dien Dien" Flowers
A wildflower named "dien dien"
Not to know when the wild flower as "dien dien" flower has closely connected with the people in the Southwest plain. Every year, in the rainy season, when it continuously rains and the flood water inundates, "Dien Dien" tree (common sesban) grows verdantly and blossoms with yellow flowers covering a vast space. This kind of tree is so abundant that the region of Xa No was a place name of Vi Thanh (Hau Giang province). According to the late senior writer Son Nam, Khmer people called "Dien Dien" tree as the name of "s'nor". Then it was Vietnamized to call so through generations until today.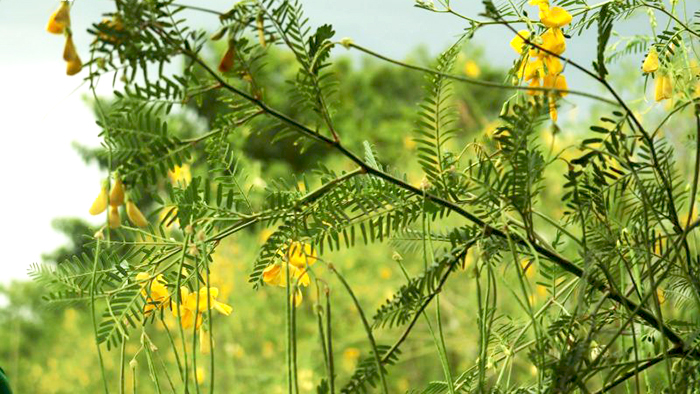 "Dien dien" flower in the South
"Dien dien" flower in southern cuisine
Everyone coming to the Mekong Delta region knows about this famous hotpot of cyprinid fish. As the flood season comes, all kinds of fish from the Mekong River downstream to the fields to start breeding season. One of these fish is "linh" fish (cyprinid) which makes the main ingredient for the hotpot. Small, fresh and fatty fish are cleaned, removed the gut then rinsed with water and drained.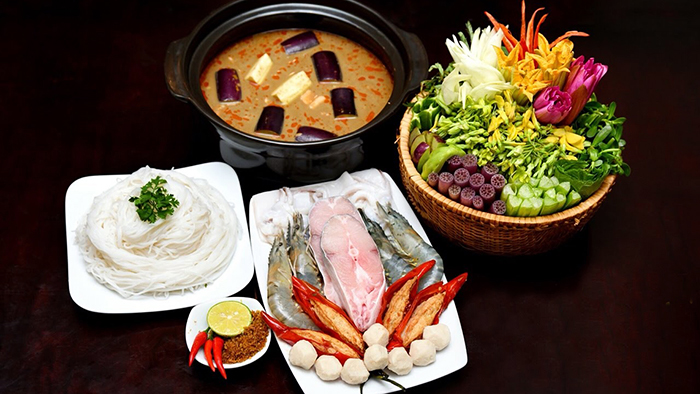 Enjoy Southern cuisine of "dien dien" flowers
"Dien dien" flower is a southern special ingredient that creates many dishes reflecting the rustic and interesting life of people in Mekong Delta. To learn the cultural uniqueness and taste the delicious food here, don't hesitate to contact us or visit our website. Like and share the article if it is useful for you. Thank you.