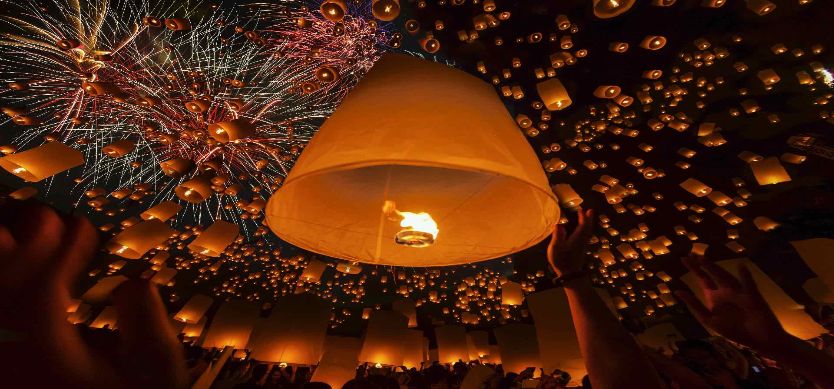 The ethnic Khmer people in the Cuu Long (Mekong Delta) will celebrate Ooc-om-bok Festival, one of their most important traditional festivals, on November 25-26.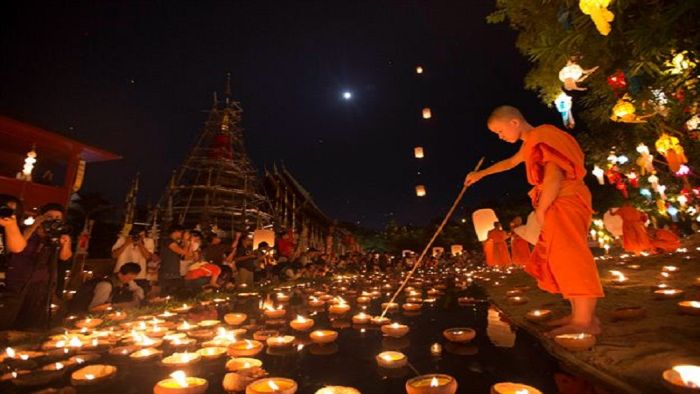 Ooc om bok festival
The festival, known as the Moon Worshipping Ceremony, takes place on the evening of the 14th of the 10th lunar month. It begins around 7-8pm when the moon's position is high in the sky. People celebrate at home outdoors or at ceremonies at Khmer pagodas. They pray for good luck, happiness, good weather and bumper crops.
On the second day, the long boat race is held. A boat is about 24m long, 1.2m wide and is able to hold about 40 people. Each team represents a pagoda, village or community.
In Soc Trang Province, the boat race will be held in Soc Trang City. Every year, the race attracts thousands of people who watch from the riverbanks. The sound of Khmer music instruments contribute to an exciting atmosphere along the river.
Khmer ethnic group is one of the largest ethnic groups in Vietnam mostly living in the southwestern region of the country. Khmer people owns rich culture and tradition with a lot of meaningful and interesting festivals all year round. If you have a chance to visit Mekong Delta, it is great to join the festival of local people here. Thank you and have a nice trip!