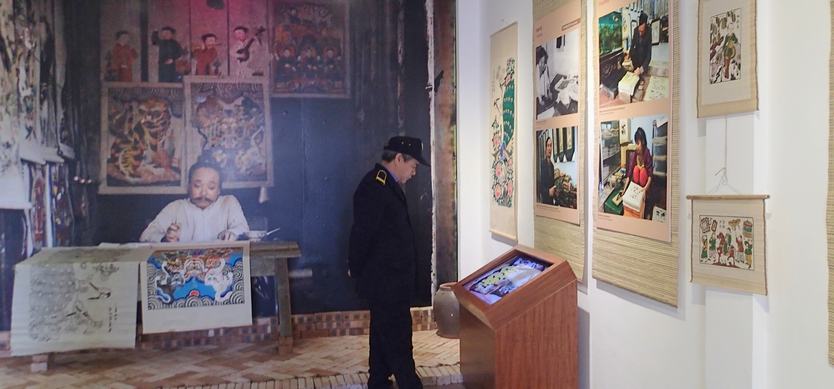 According to the Industry of Culture, Sports and Tourism, the Lunar New Year Festival 2016 will occur from January 20th to February 5th at Vietnam Art and Culture exhibition center, 2 Hoa Lu street, Hanoi.
In the framework of the Lunar New Year Festival 2016, there are many notable cultural and art events:
Art programs
In addition, Lunar New Year Festival 2016 also has many excellent art programs with the theme of "Praising the motherland, nation, and people of Vietnam". The programs are elaborately staged with the participation of artists of the Youth Theatre, Vietnam Dance Music Theatre, Vietnam Ballet Theatre, Viet Bac Folk Theater and the Center for development of traditional musical art of Vietnam.
The exhibition "Art in spring 2016"
The exhibition "Art in spring 2016"
Among them, the exhibition "Art in spring 2016" includes the artworks of 19 famous painters and sculptor and ceramic works. These works created in many kinds of material such as silk, paper, oil paints, lacquers, acrylic… will bring to viewers a deep and multidimensional feeling of Human, country and the spring…
Exchange programs
It is followed by an exchange program between multiple enterprises in Hanoi, managers, scientists, and researchers with ethnic minority people and cultural festival tourism and Overseas Vietnamese with upland people.
Coming to this festival, visitors will surely get interesting experiences and open their eyes about Vietnamese culture.
For more information about Mekong Delta, please visit our website. If you have any questions, feel free to contact us. We hope that you will have a memorable time when taking Mekong Delta Tours. Thank you!