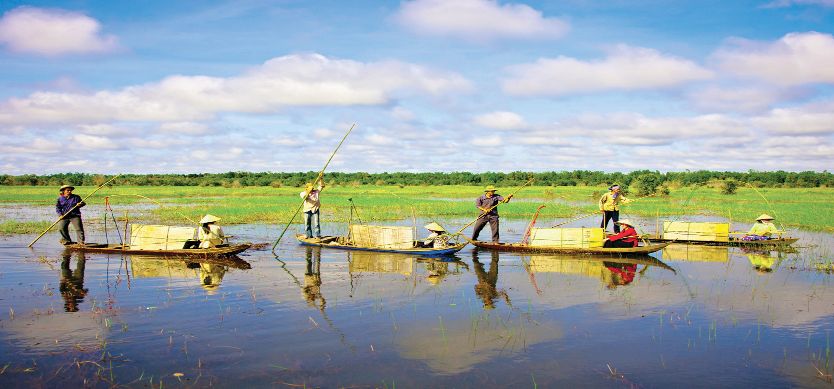 Mekong Delta Green Tourism Week is a special event operated to promote the development of Mekong River Delta tourism. This activity is expected to attract more and more tourists to visit this region.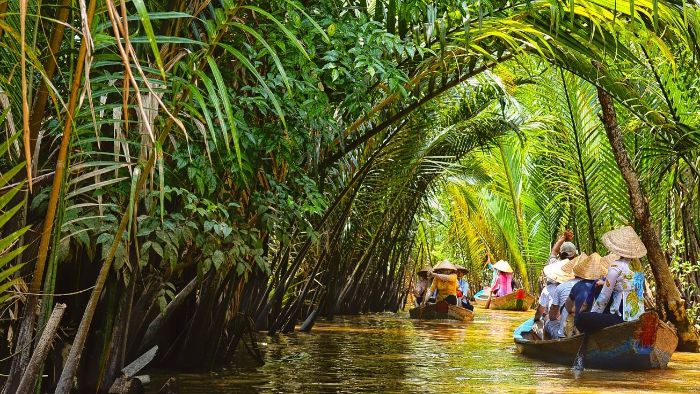 Boating in Mekong delta
The Mekong Delta Green Tourism Week, attracting over 350,000 visitors, wrapped up in Can Tho city on July 3.
The week-long festival featured activities to promote investment in eco-tourism and create links among regional provinces as well as between the region and other localities.
Through the event, local and foreign travel agencies have a good opportunity to showcase their products and services at over 1,000 booths at a fair in the riverside area of the Can Tho River in Cai Rang District of Can Tho City.
Especially, the State Bank of Viet Nam signed a memorandum of cooperation (MoU) on supporting VND 980 billion to three projects in Can Tho city and Kien Giang province.
On the occasion, the Southwest Region Steering Committee (SRSC) presented certificates to 15 outstanding organisations and individuals, who have contributions during the Mekong Delta Green Tourism Week.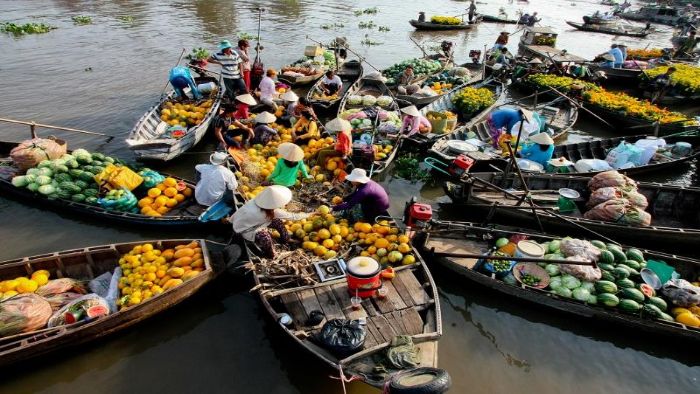 Floating market
This event opens more chances for the development of Mekong tourism. If you have a plan to visit Mekong Delta, let's visit this region right now. Thank you!