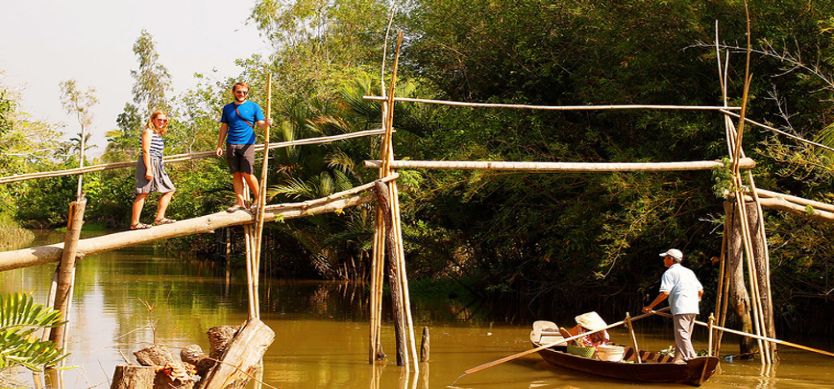 Mekong Delta is famous for its peaceful atmosphere and landscape, this region is very suitable for boosting the ecotourism. The accommodation for tourists in this region prioritize to develop the form of homestay, because it is good for tourists to mingle in the local people and culture.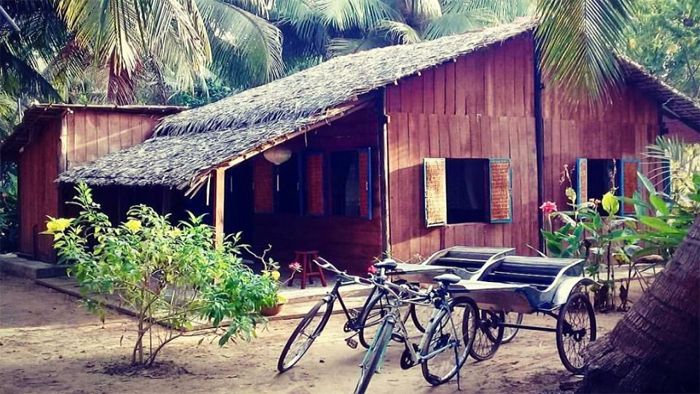 Mekong Delta homestay
While the Vietnamese are generally gregarious people, it's unusual for foreigners to be invited into their homes. However, most visitors are curious about local culture, so it's not surprising that home-stays are becoming ever more popular and widely available. Though there are homestays all around the country, those located on tranquil islands of the mekong delta, surrounded by acres of orchards, are particularly attractive.
For around $25 a head, you are transported by boat to your host's (usually isolated) abode, shown around the gardens, given a tasty dinner (most likely including the delicious elephant-ear fish – a delta speciality) and lodgings for the night, either in a bed or hammock in a spare room. Bathroom facilities are basic, sometimes with squat toilets and bucket baths, but generally clean. If you book your home-stay with a tour operator like Mekong delta tours, you can also spend the day rowing boat between water palms along narrow canals, or cycling along narrow lanes between coconut, mango and papaya trees.
Mekong Delta homestay is designed the rustic and traditional way to fit with the landscape and lifestyle of local people. Let's have a great days in homestay when visiting this region. Thank you!