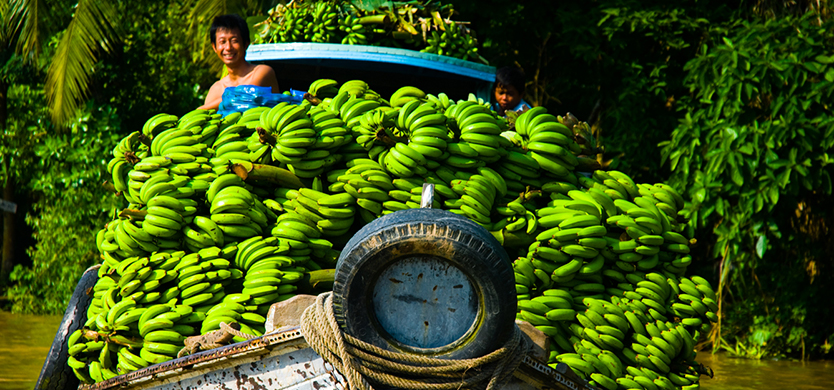 Thanks to the climate and geographical conditions, Mekong Delta is a rich and diverse source of fruits which are also potential to be exported to the overseas markets.
Mekong Delta's potential in fruit exportation
The Mekong Delta's fruit export revenue would surge in the next few years, said Nguyen Phuong Lam, Deputy Head of the Vietnam Chamber of Commerce and Trade (VCCI)'s chapter in Can Tho.
The region has approximately 288,000 hectares of fruit crops, which produce 3.5 million tonnes of products per year. The delta accounts for about 38% and 44% of the country's fruit plantation and production, respectively.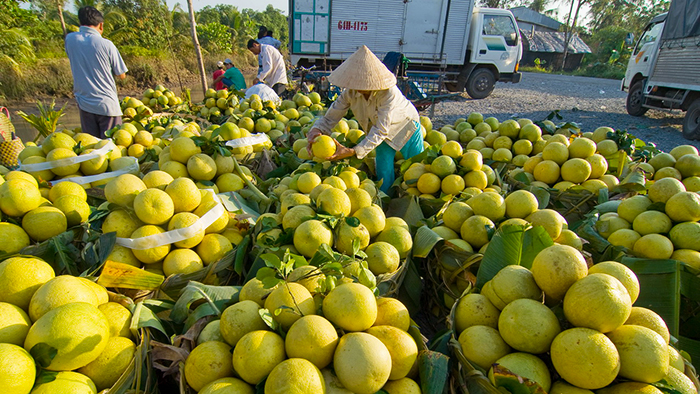 Exporting fruits in Mekong Delta
VCCI Can Tho sees that the conclusion of the Trans-Pacific Partnership deal and free trade agreements that Vietnam sealed in 2015, such as those with the Republic of Korea, the EU, and Russia will bode well for the region's fruit exports. The formation of the ASEAN Community should help, as well.
Existing problems
To capitalize on future opportunities, the major drawback that local enterprises need to work on was their loose connection with farmers in both production and distribution, Lam noted. Nguyen Van Nguyen from the Southern Steering Committee said these businesses ought to update their knowledge about integration and enhance their competitiveness.
He underscored that the community would need support to collect market information and promote their products. According to the Southern Fruit Research Institute, 85% of fruit harvested nationwide is consumed domestically and many of them have to compete with imports from the US, Australia, and Japan.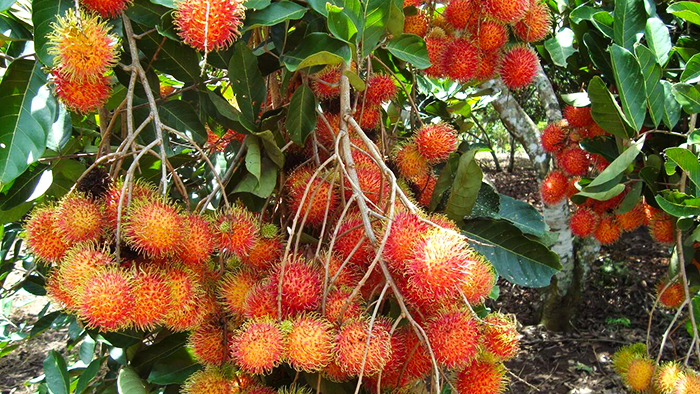 Rambutan in Mekong Delta
Constant efforts of Vietnamese agriculture
Concerning the delta's rice production, despite difficulties in early 2015 due to narrowed Asian markets, rice exports increased by the year's end. Last year, the region shipped USD 2.37 billion in rice overseas. The upbeat records for rice and fruit could enable the Mekong Delta to welcome an influx of Japanese investment, which is expected to boost agricultural management and technology in the region.
As such, the region aims to form new business sectors in IT, logistics and biotechnology, among others. Last year, the Mekong Delta grew 7.8%, with total export revenue reaching USD 13 billion. The region is calling for investment in Phu Quoc (tourism hub), Can Tho (socio-economic and political hub), and localities near Ho Chi Minh City.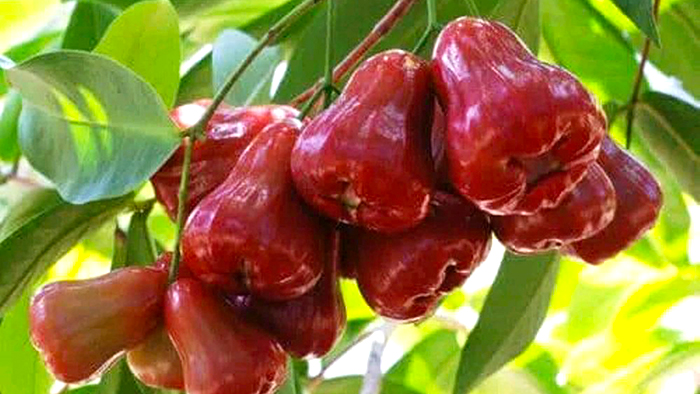 The fruit of water apple
With the appropriate strategies and investments in innovation, the sector of the regional and national agriculture will have a strong position in the map of the world. For further information, feel free to contact us or visit our website. Thank you.