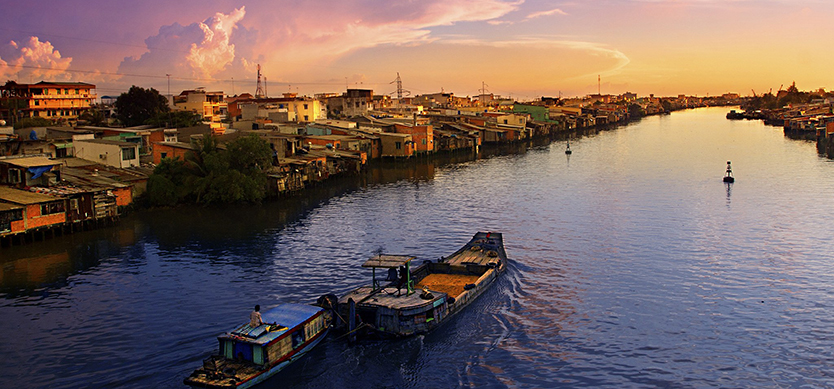 Mekong Delta is a vast area affecting on 5 Asian countries on all the economic, tourism, and cultural aspects, so the coordination among these countries is necessary for the development of the region.
Siem Reap meeting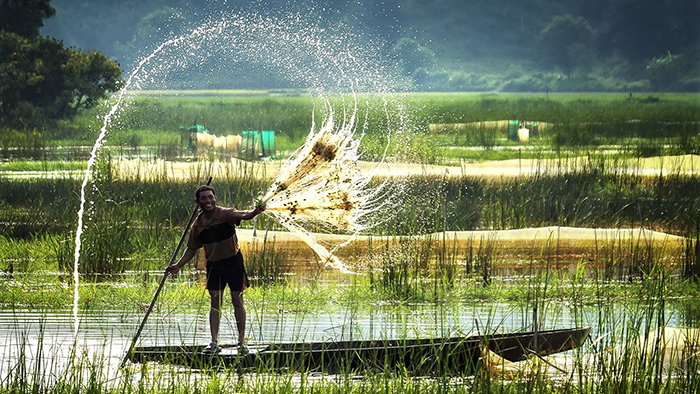 The Mekong Delta fisherman
In the fourth meeting of the air traffic management coordination missions in Siem Reap on June 2, Cambodia announced that the five countries that Mekong river flew through were Vietnam, Laos, Cambodia, Thailand, and Myanmar plan to open the first quick air route between five countries at an 11-kilometer height to facilitate aviation transport in the near future.
Mekong countries emphasize focusing on sustainable development, especially economic development. Moreover, they also focus on the environment, society, and culture to ensure people's lives, bringing prosperity to everyone.
The roles of the project
The move aims to mitigate aviation collision risks and save fuel and time, said Director General of Cambodia's Civil Aviation Keo Sivorn at a meeting in Siem Reap on June 2. Once the route is successfully put into operation, the involved parties plan to expand a similar one in ASEAN member states and connect the bloc with Europe, he said. Overall, the project will facilitate trade and transport, and more effectively integrate small and medium enterprises into regional value chains.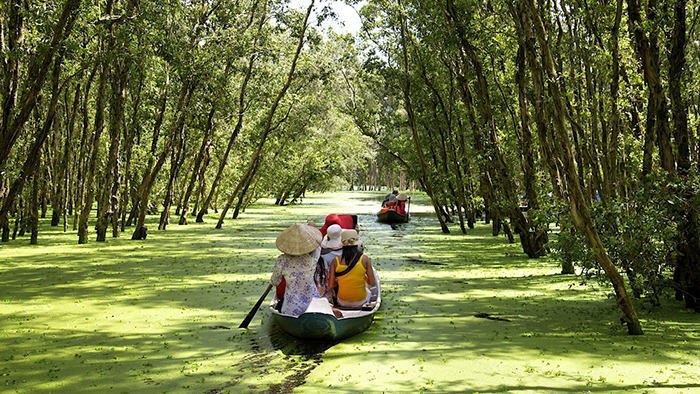 Mekong Vietnam
Five countries consented to urge aviation technicians to implement the project, which is expected to become an important strategic air route linking regional countries and ensuring quick and safe passage.
The meeting in Siem Reap of the Mekong countries insures strengthening member states' capacity to handle cross-border issues such as migration, disease control, and the sustainable development of the environment. For further information about Mekong Delta tours or Phu Quoc island tours, feel free to contact us or visit our website. Like and share the article if it is useful for you. Thank you.