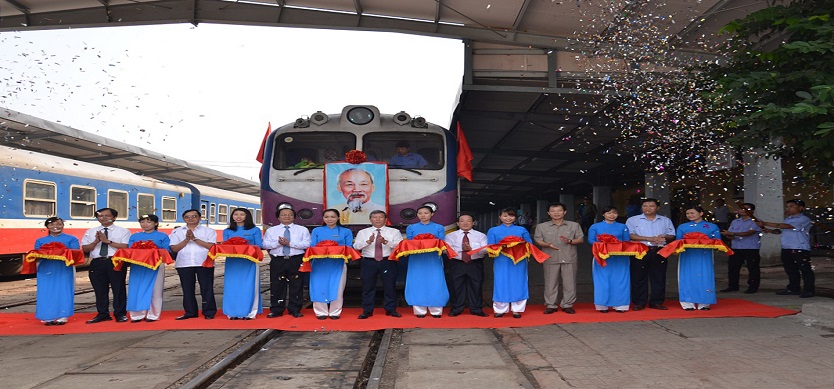 Besides Mekong Delta, in order to transfer from Hanoi- Saigon, tourists can also travel by high-quality train.
In the morning January 26th, Hanoi Railway Transportation Company (Corporation of Hanoi Railways) officially opened the new high-quality passenger train SE5 / SE6 running on the route of Hanoi – Saigon to serve people returning home for Tet 2016.
On the occasion of the launch of the new train, Hanoi Railway Transportation Company sells promotional fares for passengers with a drop from 30% – 50% compared to the fares of the current train running on the route of Hanoi – Saigon. Specifically, after reduced, the fare from Hanoi to Saigon just from 274,000 VND / 1 ticket (only applied on January 26th).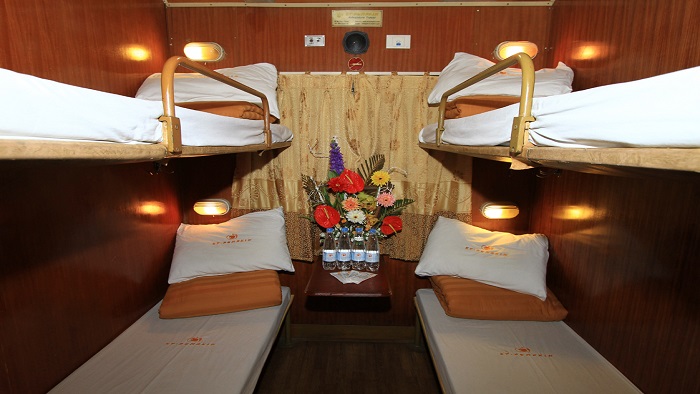 Opening high-quality train Hanoi – Saigon
Passengers can buy tickets at the station and through booking systems, online payments at the website: http://dsvn.vn (See details on website http://vantaiduongsathanoi.vn to look up information about time and fares).
Hope that the post will bring useful information for tourists if tourists don't want to travel by flight or bus. A high-quality train is one of the best choices for transferring from Hanoi to Saigon at a reasonable price. When enjoying the way, tourists will have the chance to admire the beauty of landscapes on two sides of the road. Furthermore, you don't forget to enjoy Mekong Delta Tours, if you have the chance to visit Vietnam.