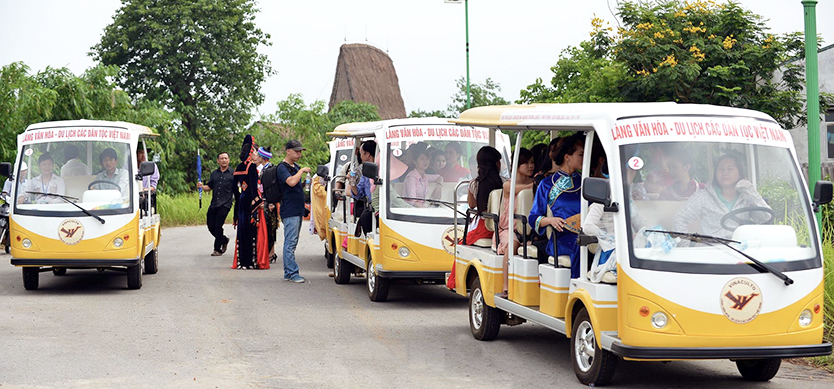 Parallel with the increasing demand for Mekong Delta tours, the development of services is considered necessary, of which pilot 4-wheel electric vehicle is one of the attractions recently.
An innovation of Vietnamese tourism
The Prime Minister agreed in principle to a pilot operation for 4-wheeled vehicles powered by electrical energy for tourist passenger service in a narrow range in the province and the city of Hai Phong, Da Nang, Lao Cai, Thua Thien - Hue, Khanh Hoa, Ba Ria - Vung Tau.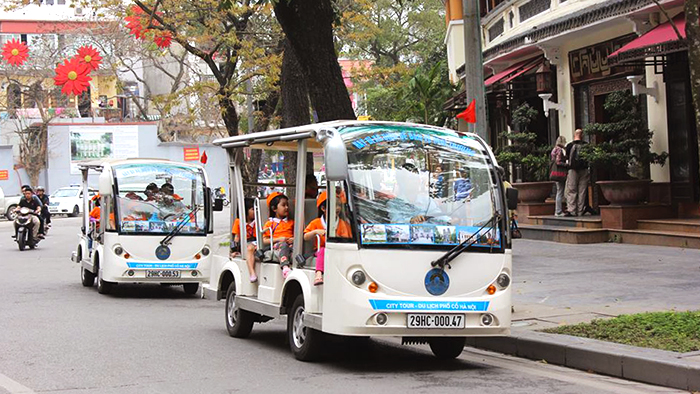 Sightseeing on the 4-wheel electric vehicle
The Prime Minister assigned the People's Committee of the above provinces and cities to be responsible for pilot regulation and implement in the area on the operation time in a day, the routes which are allowed to operate, insurance of traffic safety and not causing traffic jams. Especially, the above electric vehicles must obey the rules of the road traffic law.
The Prime Minister requested after six months of implementation, the provinces must organize the preliminary evaluation of results to draw lessons for the next performance.
Implementing the pilot
According to the Ministry of Transport, at present, in addition to 4 locals of Hanoi, Nghe An, Thanh Hoa, and Quang Binh which have been agreed to implement a pilot by the Prime Minister, some other provinces such as Khanh Hoa, Hai Phong, Lao Cai, Da Nang, Hue, and Ba Ria – Vung Tau have taken 4-wheel electric vehicles to operate serving for passenger traveling based on the needs of the local reality. In fact, in 10 localities, there is a total of 30 businesses, some individual business households with 1,086 vehicles in operation.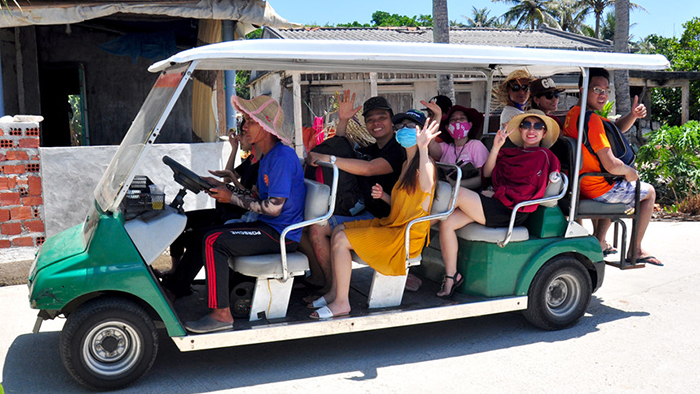 A joyful experience for travelers
With the development of tourism services, Vietnam will soon be one of the most attractive spots in Asia as well as the world. For further information about Mekong Delta tours or Phu Quoc tours, feel free to contact us or visit our website. Thank you and hope you will have a wonderful memory here.