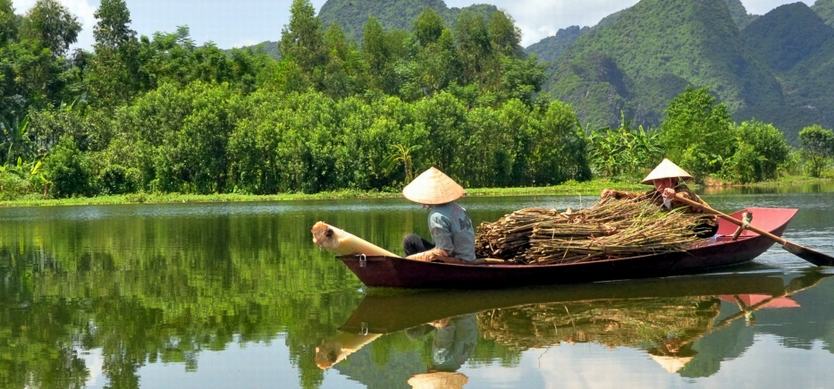 Mekong Delta is one of the most famous destinations in Vietnam with an interesting culture and diverse biosystem.
About Mekong region
In the Mekong region in Cambodia, Laos, Vietnam and Southern China there were found some new fauna and flora species in the last couple of years. Just in 2010, 208 new species were discovered. Previously never seen animals, such as the colourful gecko that spends its time in the waters and jungles of the Mekong Delta, or the bizarre Burma monkey, that protects his nasal cavity between its legs when it rains in order to protect his sensitive nose. And also newly discovered flora species enriched the biodiversity of the region, such as many splendid orchids in new colors and shapes.
The biodiverse of Mekong Delta
In the Mekong Delta, an area where there are still many new species to discover, explorers have discovered more than 1400 new species in the years between 1997 and 2009. According to WWF, however, this new fauna and flora species scattered along the 4500 km-long Mekong river are endangered species. Each year, 2.7 million hectares of the jungle are converted into plantations, natural habitats succumbing to the human hand. Also through the upgrading of infrastructures and the growing number of villages the living space of the animals are quickly disappearing. Most of the animal species who are at home in this area are on the red list of the IUCN, the International Union for Conservation of Nature. Therefore, it is utterly important that we protect these areas in order to preserve the beautiful landscape and the daily life of its inhabitants.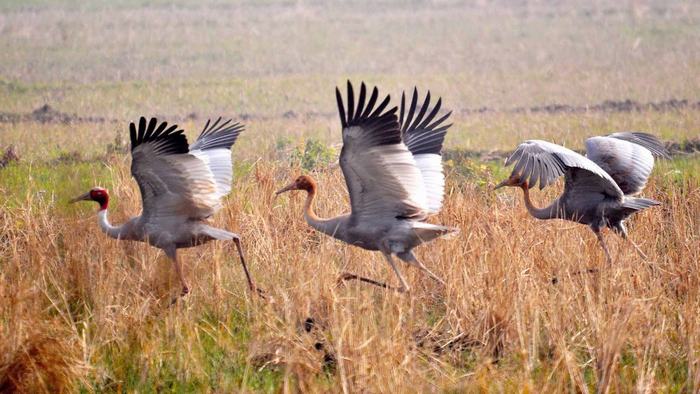 Eastern Sarus Crane
Eastern Sarus Crane
Eastern sarus crane is a rare species of bird, listed in the Vietnam Red Book, is in danger of extinction. At the beginning of each dry season, the Sarus Cranes fly from north Cambodia and the Central Highlands dipterocarp forests to the wet forests in the south such as Tram Chim, Hon Chong (Kien Luong) and Lake Tonle Sap. Currently, there are about 300 red-headed cranes that often visit wetlands in Tram Chim and Kien Luong each year. In 2004, scientists found cranes in the dipterocarp forest in DakLak province's Yokdon National Park, showing that cranes are still breeding in the Central Highlands.
U Minh Thuong National Park
The U Minh forest is in Ca Mau peninsula with the Trem river flows between forests, dividing the forest into two areas: U Minh Thuong (in Kien Giang province) and U Minh Ha (in Ca Mau province). Primary forests are mainly concentrated in U Minh Thuong, including hundreds of types of plants, mainly cajuput, dented, and many species of ferns and algae, many reptiles and amphibians (python, varan, crocodiles, turtles, snakes ...), birds (such as storks, roosters ..) and insects. In 2001, scientists discovered that U Minh forest has a hairy fish species (otter, Lutra sumatrana) rare in the Vietnam Red Book and World Red Book. The hair-nose fish previously distributed in Thua Thien, An Giang, Can Tho and Ca Mau, now only exist in U Minh forest. The plan to preserve this rare otter is also a reason for U Minh forest to become a national park.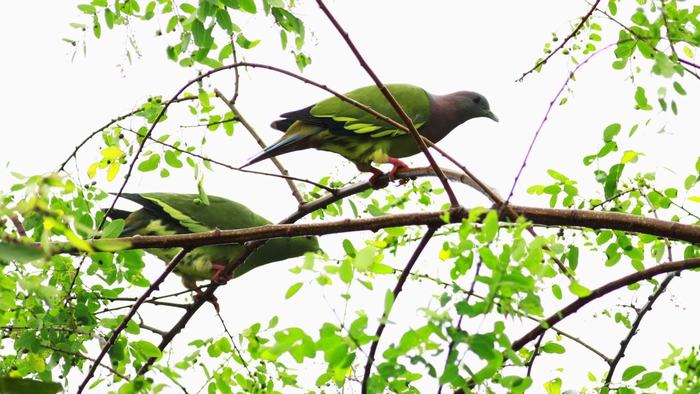 U Minh Thuong National Park
Tram Chim National Park
Tram Chim National Park - Dong Thap Muoi ( The Plain of Reeds)
Tram Chim forest, 40km from Cao Lanh town, is the only forest remaining in the vast flooded area of Dong Thap Muoi. Through the canal system, people came to settle, from 1975 to 1995, about 700,000 hectares were converted into cultivated land. In 1998, 7600 hectares wide of Tram Chim was recognized as a national park to protect the typical ecosystem of Dong Thap Muoi. This is an important area for many rare bird species such as red-headed cranes to shelter and feed during the dry season. Hydrology of Tram Chim National Park has changed a lot compared to the natural situation due to the change of the surrounding arable land and the system of canals and canals built by humans. Currently, forest fires often occur due to carelessness and people entering the forest as a result of hydrological changes through dams, canals, and channels.
For more information about Mekong Delta tours, please visit our website. If you have any questions, feel free to contact us. Hope that you will have a wonderful when traveling there.