On June 29, 2015, the Mekong Delta Green Tourism Week 2015 was officially opened in Can Tho in the presence of senior Party, State officials, domestic and international tourists, local people and media press.
About the Mekong Delta Green Tourism Week 2015
The event aimed to promote local tourism, popularize tourism potentials and special products of the localities in coordination with environmental protection and sustainable development.
Speaking at the event, Deputy Prime Minister and Head of the Southwest Steering Committee Vu Van Ninh said Mekong Delta has a mild climate, dense river system, diversified culture and natural resources to develop economy and tourism. Therefore, the localities should enhance regional links to develop special tourist products with high competitiveness to meet the high demands of domestic and inttourists, he added.
Recently, Mekong Delta has become a tourist hub of the country. The number of arrivals increasing year by year has contributed to economic growth of the region, creating jobs and increasing income for local people.
With the available potential, regional local authorities should develop more unique tourism products such as eco-tourism, island tourism, MICE tourism … as well as enhance the quality of human resources, propaganda to raise community's awareness in tourism promotion to attract more tourists to the Mekong Delta region.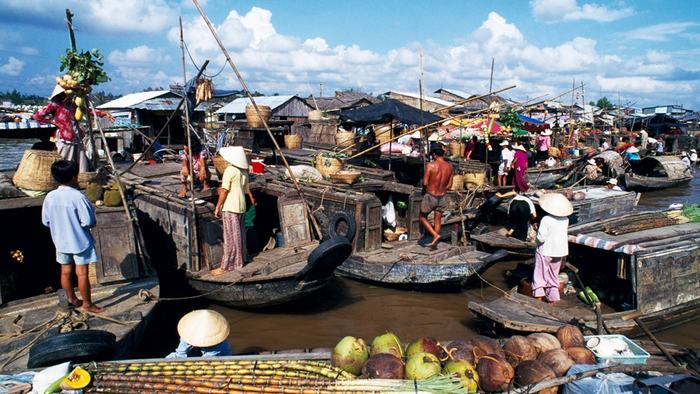 Cai Rang floating market
The highlights of Mekong Delta
Tra Su melaleuca forest, An Giang
Tra Su melaleuca forest is located in Tinh Bien district, covering an area of about 850 hectares with a rich ecosystem, symbolizing the beauty of An Giang water season. Experiencing sailing between the immense green duckweed, floating in the nooks and crannies of melaleuca forest, listening to the birds singing on the canopy will be very unforgettable.
Cai Rang floating market, Can Tho
Cai Rang floating market of Can Tho is very famous. This is the must-visit spot for everyone when traveling to the city. The floating market is a cultural characteristic of people in the Southwest that you can hardly find in other localities. Especially, Cai Rang floating market is one of the five largest floating markets in the Mekong Delta region.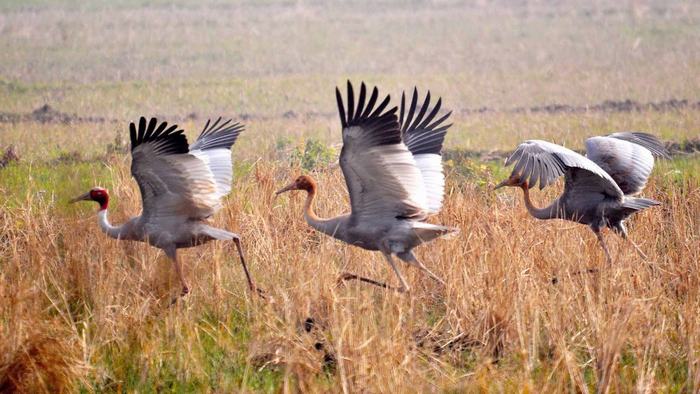 Tram Chi National Park
Bac Lieu wind power plant
From Bac Lieu city, following Cao Van Lau road to the sea, in the area of Dong A beach hamlet, Vinh Trach Dong commune is a wind power plant. The distance from the city center to the factory is about 20 kilometers, but from a distant, you can see the turbine pillars fitted with propellers like giant pinwheels printed on the sky. This is the favorite photo point of many young people coming to Bac Lieu.
Tram Chim National Park, Dong Thap
Tram Chim National Park is located in Tam Nong district, Dong Thap province, becoming a protected area since 1994. This place has the largest wetland area of Dong Thap Muoi area, recognized as the 4th largest biosphere reserve (Ramsar) of Vietnam and the 2,000th of the world with more than 232 species of birds, including many rare and precious species such as mycteria leucocephala, oriental darter, glossy ibis, and spoonbill, etc, especially red-headed cranes - birds within the world red list of endangered species.
For more information about Mekong Delta, please visit our website. If you have any questions, feel free to contact us. Share this article if you find it useful. Have a nice Mekong Delta tour.