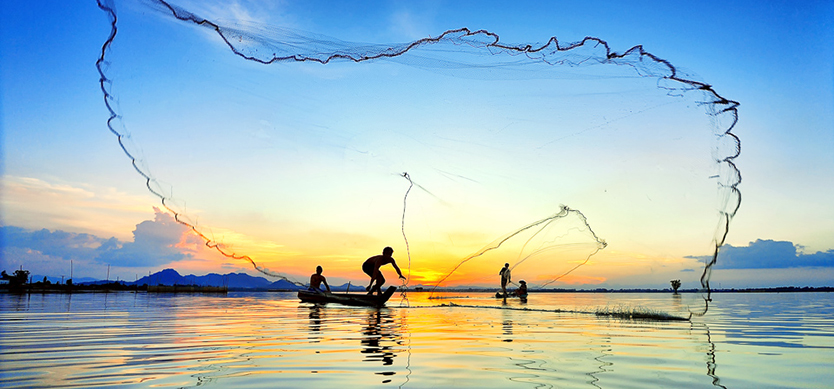 With its pristine and spectacular nature, Mekong Delta always attracts visitors to explore. If you come to this colorful land, you will surely have fun with many interesting activities on the river.
Foreign tourists can hear a lot about Can Tho because it is the central city of the Southwest region. But perhaps, the place with the most lyrical beauty and most activities is probably An Giang. That is why this place draws more attention of domestic travelers.
If you are planning to visit Mekong Delta, do not miss attractive things to do in An Giang in this article.
And let's take a look at...
Best 7 things to do in An Giang
Visit Oc Eo relics
Boat in Tra Su melaleuca forest
Enjoy fresh air in Bung Binh Thien
Climb on Co To mountain
Explore That Son complex
Discover the local at Ba Chua Xu temple
Feed the fish at Chau Doc floating village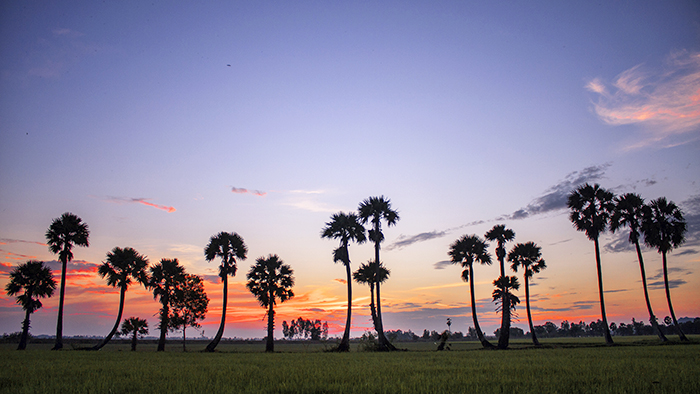 An Giang's poetic nature
Visit Oc Eo relics
This is one of the most ancient and famous monuments in An Giang today. Not only is the place for archaeologists to study the Oc Eo culture but it also a tourist destination attracting a variety of domestic and foreign visitors.
Boat in Tra Su melaleuca forest
Tra Su melaleuca forest in Tinh Bien district has a very rich and diverse ecosystem of about 850 hectares. You will have the opportunity to float on the boat to watch a part of the floating season in the southwest.
Enjoy fresh air in Bung Binh Thien
Bung Binh Thien is a freshwater lake located 25 kilometers from Chau Doc city. By the season, all the duckweed flowers bloom purple in the blue color of the sky, mixed with the yellow color of the common sesban flowers. Traveling to Bung Binh Thien, you also have the opportunity to learn about ancient Cham culture, which has been preserved carefully.
Climb on Co To mountain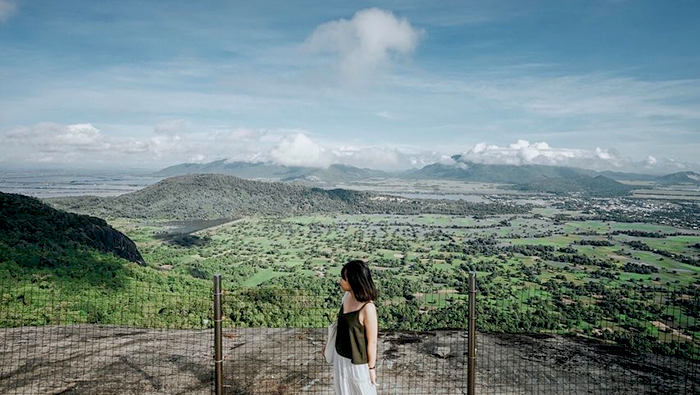 Co To mountain
Co To mountain is located in Tri Ton district. Standing from far away, tourists can see Co To mountain like a giant phoenix spreading wings between the vast plain, the sea, and the sky.
Explore That Son complex
Also known as Bay Nui (Seven Mountains), it is located in the area of 2 districts of Tri Ton and Tinh Bien. In particular, there is the highest Cam Mountain which is a typical tourist spot with a height of 705 meters. On the mountain, there is a beautiful and pure landscape and many temples such as Big Buddha pagoda, Van Linh pagoda, Maitreya Buddha statue, Cao Dai Tu pagoda, etc.
Discover the local at Ba Chua Xu temple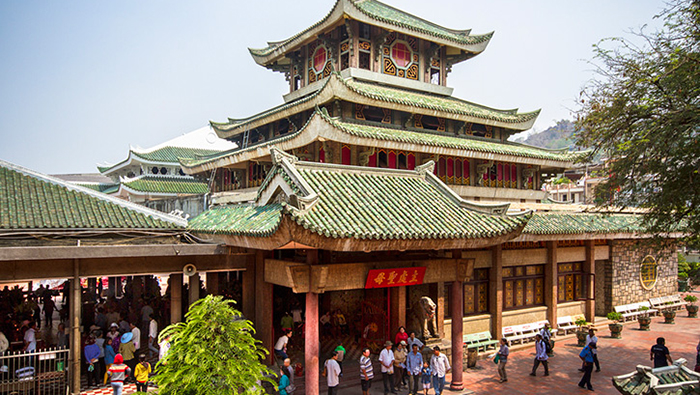 Ba Chua Xu temple
The temple is located at the foot of Sam mountain, Nui Sam ward, Chau Doc city, An Giang province. For those who like to travel spiritually, they will definitely not miss this place. With an altitude of 300 meters above the sea level, the temple of Ba Chua Xu is an ideal place to enjoy the fresh air and see the whole beauty of Chau Doc. Not only attracting tourists by the beautiful scenery but the temple also has a very unique and eye-catching architecture.
Feed the fish at Chau Doc floating village
Traveling to An Giang, you definitely should not ignore the floating village of Chau Doc - where the landscape is very charming. It is one of the unique cultural features of the Southern River. Chau Doc floating village is not only a place for people to live by raising fish but also an interesting destination that tourists come to learn and experience the life and culture of the people here.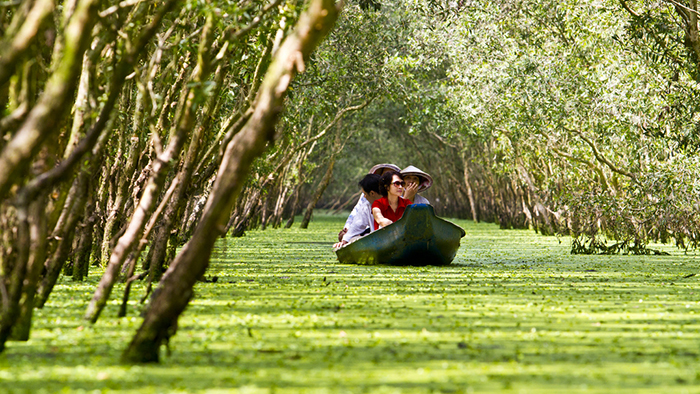 Tra Su melaleuca forest
Located right next to the fertile Mekong River, nature has given An Giang many favorable conditions not only for agricultural but also for eco-tourism development. An Giang is like a miniature picture of the colorful, peaceful, and poetic western river. If you like the place, feel free to contact us or visit our website. Thank you.