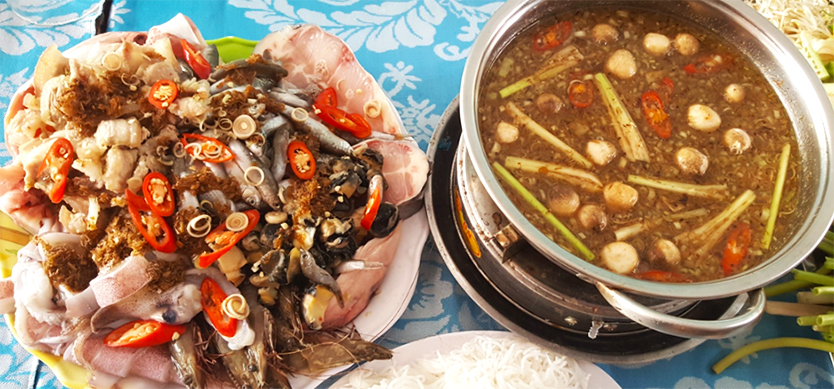 Whenever traveling to U Minh, Ca Mau, aside from enjoying the vast array of delicious and distinct dishes, travelers should try the U Minh fish sauce hot pot.
Fish sauce in Vietnamese cuisine
Fish sauce hot pot is one of the key dishes of southern Vietnam, especially in Ca Mau - a province of Mekong river in Vietnam. To the people in the southern part of Vietnam in general and in U Minh in particular, fish sauce has been around since the time when their ancestors discovered this land. Fish sauce has become a familiar and important part of their life, it is also a must-have food for international tourists in Vietnam.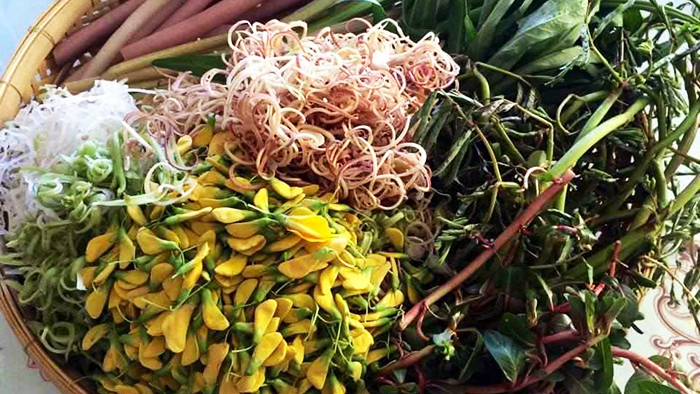 The diverse vegetables of U Minh fish sauce hot pot
There are countless dishes made from fish sauce but the most unique dish in U Minh is undeniably the fish sauce hot pot.
The must-try fish sauce hot pot
Fish sauce hot pot is inherently a characteristic of the Mekong Delta so it is not too surprising when U Minh fish sauce hot pot is so famous that it is considered a trademark of Ca Mau cuisine. It is not the style of branding but U Minh fish sauce is really special. It is a treasure trove of specialty from rustic to rare aspects, a combination of artistic talent of the culinary hands.
The hot pot includes the special fish sauce and an abundance of fresh vegetables, which include common vegetables such as cabbage, coriander, green bananas, chili, garlic, and special local vegetables such as Dau Rong, Bong Sung, Dot Nhan Long, Dot Choai, etc. All of those are wild vegetables that can only be found in U Minh. Aside from vegetables, there are also other ingredients to add to the flavor of the fish sauce hot pot such as corn, mushroom, fish, and eel.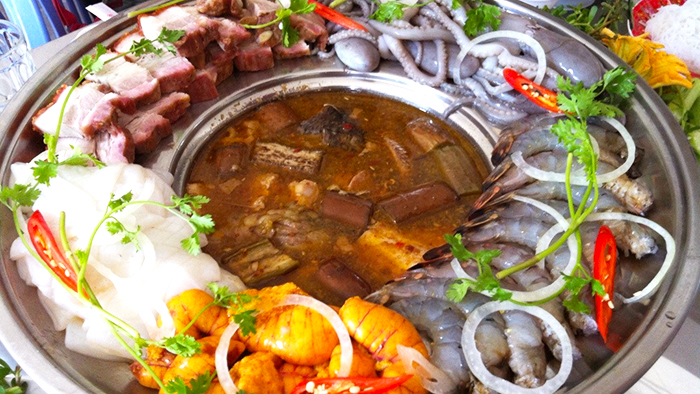 Can Tho fish sauce hot pot
Having the opportunity to visit U Minh Ha - the kingdom of fish, do not forget to visit Mr. Quoc's ecology area of cajuput forest (at U Minh II Forestry Company) to enjoy the delicious and unforgettable flavor of fish sauce hot pot with lots of fish and vegetables only in U Minh land. For further information about Mekong Delta tours or Phu Quoc tours, don't hesitate to contact us or visit our website. Thank you.