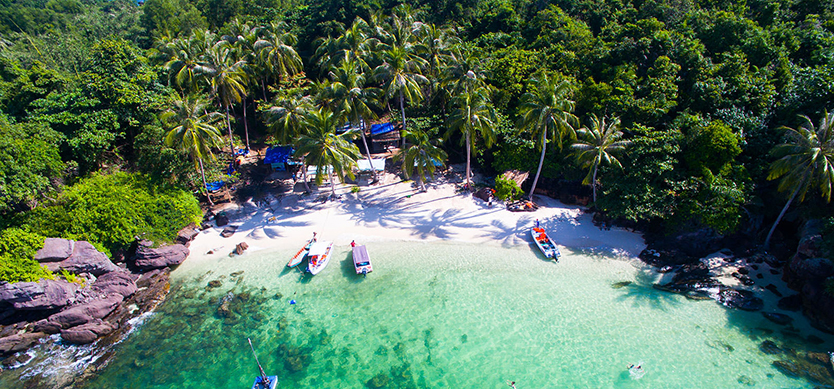 Featuring unique and charming natural factors, Phu Quoc island and Mekong Delta region have a more and more important role in the development of various aspects of the country.
"Exploring Southern Land"
On November 16, 2015, the Ministry of Culture, Sports and Tourism (MoCST) coordinated with Kien Giang Province to hold a press conference on "Visit Vietnam 2016 - Phu Quoc - Mekong River Delta" in Hanoi.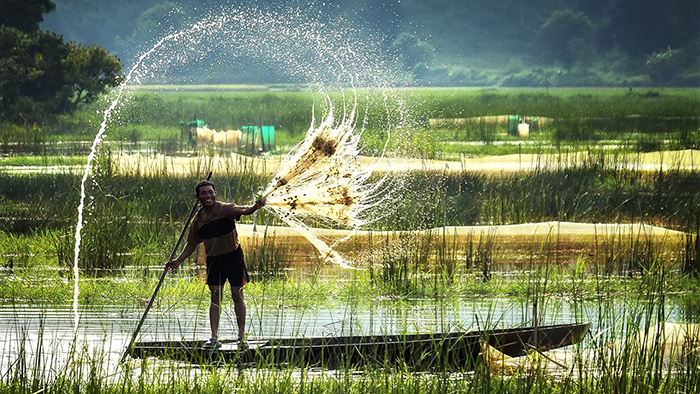 The Mekong Delta's rich nature
Under the theme "Exploring Southern Land", "Visit Vietnam Year 2016" will feature various activities throughout the year, which will mostly take place in Kien Giang Province, provinces and cities in the Mekong River Delta region, Hanoi, Thua Thien - Hue, Da Nang, Ho Chi Minh City, Lam Dong, and Lao Cai.
The purposes of the conference
"Visit Vietnam Year 2016" aims to raise public's awareness about the tourism development in association with marine resources protection contributing to the development of sea and islands tourism in Kien Giang, and regions in Mekong river Vietnam. This is also a good chance to promote national tangible and intangible cultural values and local unique tourism products as well as to enhance connection in tourism development, infrastructure investment, and human resource quality.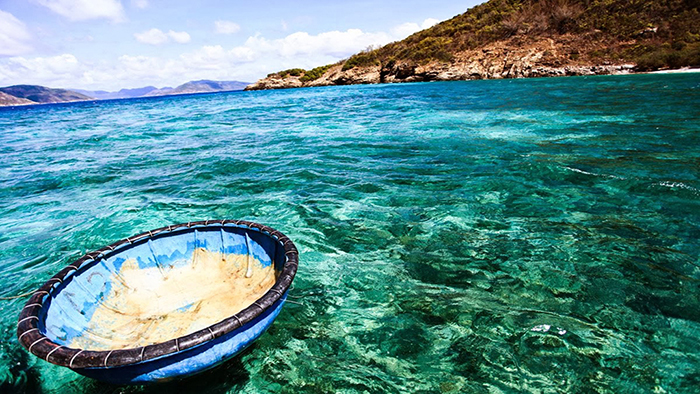 Phu Quoc tourist spot
Speaking at the conference, Deputy Minister of the MoCST, Mr. Vuong Duy Bien highlighted the role of the tourism sector in the social, economic development and emphasized "Visit Vietnam Year 2016" was a cultural, economic and social event of the nation. Therefore, he suggested the media and press should foster popularizing the tourism potential of the Mekong Delta to the domestic and international public.
To prepare for this important event, Kien Giang Province has been focusing on upgrading the infrastructure of key tourist areas to serve tourists. The Province currently has more than 300 hotels with 7,500 rooms, enough to meet the growing demand of tourists in the high seasons and big festivals.
To propaganda for "Visit Vietnam Year 2016", many promotion activities will be also carried out such as building a website on "Visit Vietnam Year 2016", using e-marketing, publishing promotional materials and souvenirs, and introducing the event at tourism fairs, tourist sites, and exhibitions, etc.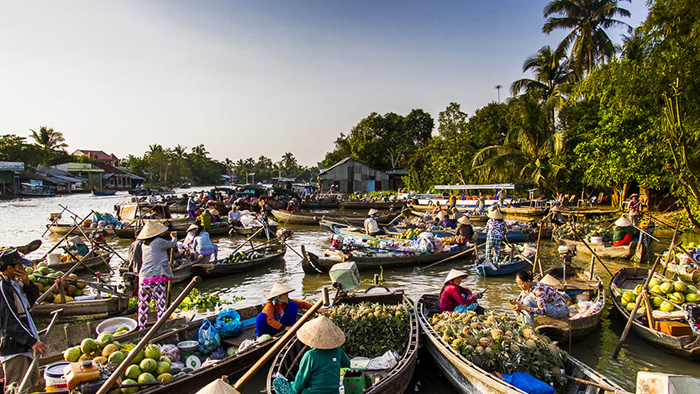 Mekong Delta floating markets
As scheduled, the opening ceremony of the "Visit Vietnam Year 2016 – Phu Quoc - Mekong Delta" will officially take place on April 9 and the closing ceremony on December 24, 2016 in Phu Quoc District, Kien Giang Province.
With various contemporary categories and issues which will be disputed and announced in the conference, "Visit Vietnam Year 2016 – Phu Quoc - Mekong Delta" is an important event solving the current problems as well as promoting the development of these spots in the future. For further information, feel free to contact us or visit our website. Thank you.