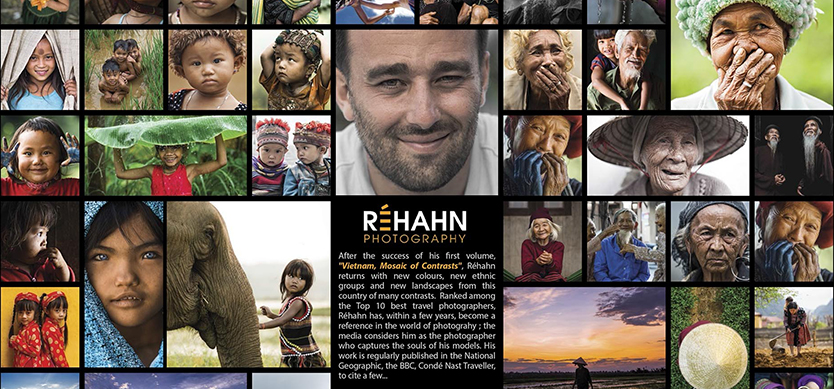 150 photographs of the life, culture, and people of Vietnam have been introduced in the latest photo book of French photographer Rehahn - "Vietnam - Mosaic of contrasts II".
A dedicated foreigner loving Vietnam country
A beautiful photo book entitled "Vietnam: Mosaic of Contrasts II", seems to cover everything about rural Vietnam but Réhahn is not yet content with his knowledge of the country. "Vietnam is like a mosaic", he tells. "The more I live in Vietnam the more I feel like I don't know anything here."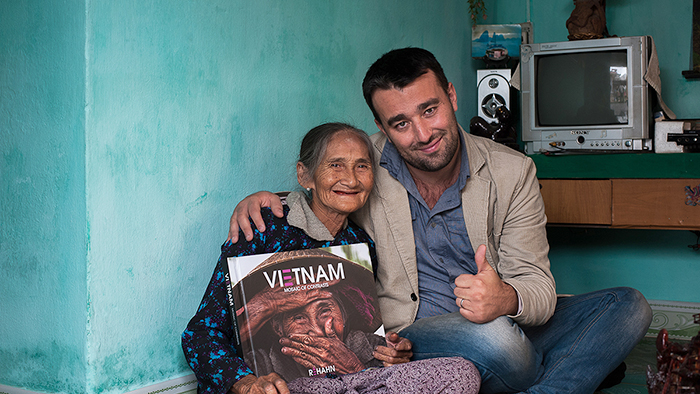 The old lady on the cover of his book
Fascinated by the people and landscapes of Vietnam, this curiosity has driven Réhahn to spend the last several years of his life traveling across the country, photographing everything from portraits of minority groups to the sweeping landscapes of Vietnam's interior. While the first installment of his Vietnam book series, "Vietnam: Mosaic of Contrasts", appeared last year to great success - and made its cover model famous - the photographer plans to keep this project going with more high-quality photo books in the future.
The second book is born
Réhahn's second book focuses on central Vietnam whereas his first was more centered on the northern region. Though he takes thousands of images during his ongoing travels, the strength of his photographs comes from the effort and personal stories that accompany each image. For even a single image, the photographer would travel to remote parts of the country, taking an ailing motorbike up mountains and along dirt roads just to find a specific ethnic group or visit a particular place.
The end result, as you can see in the article, is stunning. As Réhahn gears up for a few international exhibitions, the new photo book, "Vietnam: Mosaic of Contrasts II", is now on sale at local Art bookstores as well as on his website.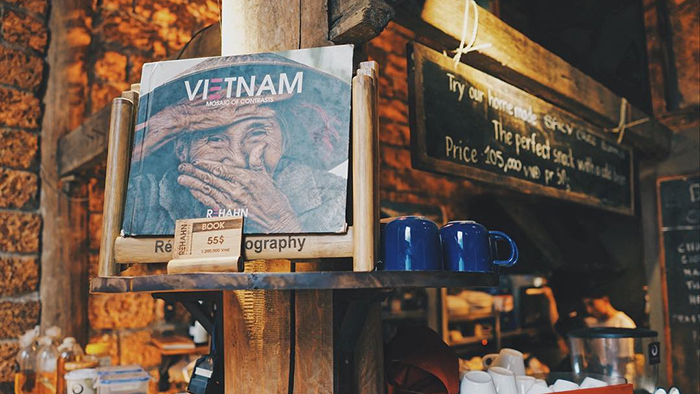 The book sold in a coffee shop in Sapa
On the occasion of the launch of the photo book, Rehahn will hold a special exhibition in HCM City today. For further information, feel free to contact us or visit our website. Like and share the article if you love his work. Thank you.