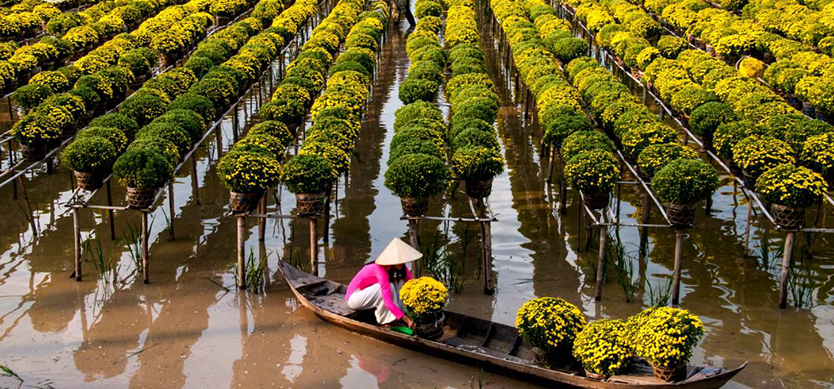 If you travel to Mekong Delta, don't miss out a chance to visit the ancient and peaceful town of Sa Dec besides the poetic Sa Dec River.
An attraction in Mekong Delta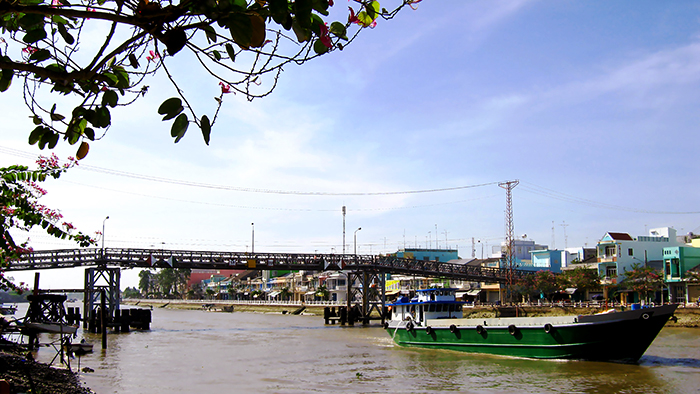 Sa Dec town besides the poetic Sa Dec river
Sa Dec is a small, sleepy town in Dong Thap province and it was the original setting of the autobiographical novel "The Lover" by Marguerite Duras. This romantic and charming little town is still very peaceful and a true hidden gem in the Mekong Delta.
There is a very busy, authentic market near the river and a lot of architecture from the colonial period, such as the old market, as well as numerous old mansions and merchant homes. One of these houses belonged to the protagonist in Marguerite Duras' novel and has been lovingly and traditionally restored. The riverside road Nguyen Hue invites for a stroll with its cafés, market stalls, and the old French church in the background.
Located in the center of Sa Dec is Kien An Chung pagoda, which has a colorful history (it has served as a prison before) and is once again family owned today. However, you can still visit it on request. The Tu Phuoc Huong pagoda is influenced by the Chinese and once served as a community center.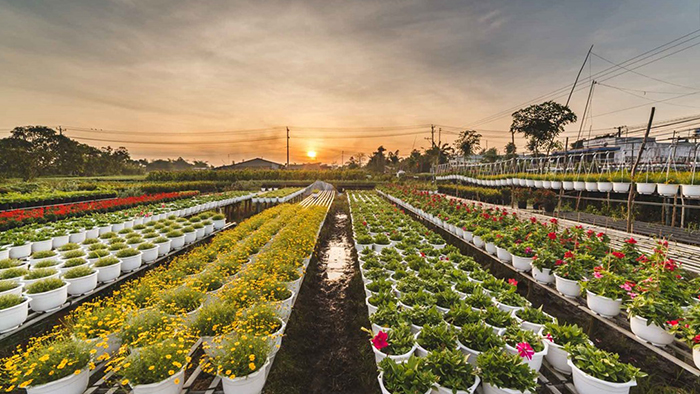 Sa Dec flower farms at dawn
Flowering Sa Dec
Sa Dec is also famous for its flower gardens. Even in colonial times, Sa Dec was known as the "Garden of Cochinchina". Especially, before the Tet festival, many Vietnamese come from Saigon to Sa Dec to go shopping.
Located in Tan Qui Dong commune, Sa Dec town, Sa Dec flower village is home to hundreds of beautiful flowers. When Tet comes, stretching in the fields, Sa Dec flowers bloom in all brilliant colors. This is also one of the ornamental flower centers of the South. This flower village has long been famous for planting many colorful flowers, providing ornamental plants for many localities throughout the country and for export. On the occasion of Tet holiday, Sa Dec flower village is full of colors and scents of different kinds of flowers. Currently, Sa Dec flower village has about 1,500 households, with more than 1,000 different types of ornamental flowers.
Traveling to Sa Dec flower village, you will admire many different types of flowers from hydrangea, dahlia, water jasmine, etc to flowers from all over the world such as Japanese cedrus tree, French marigold flower, etc, creating a beautiful picture for Sa Dec flower village.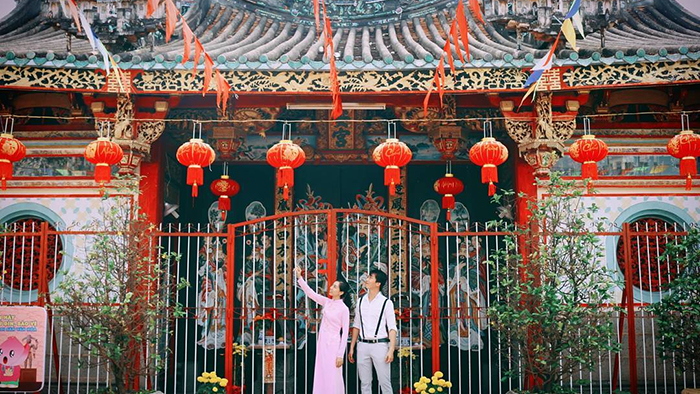 Temples in Sa Dec
To all customers to admire peaceful beauty of the charming town, Mekong Delta Tours designs a wide range of Mekong Delta tour 1 day, Mekong Delta tour from 2 days, and Mekong river cruise tours through Sa Dec. You can find and book on our website. If the article is useful for you, don't hesitate to like and share with others. Thank you.