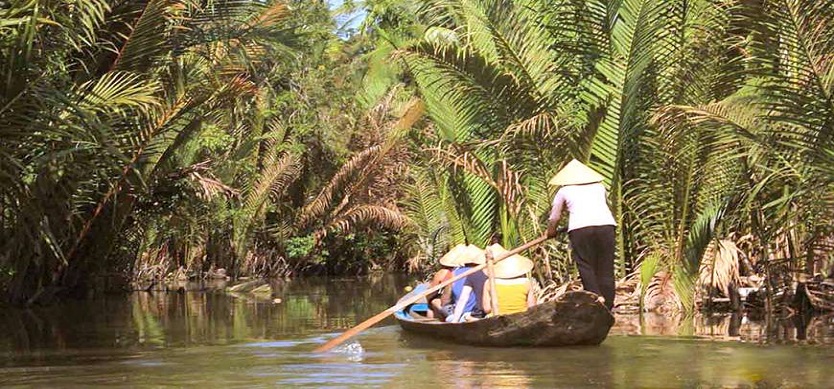 Have you ever come to Mekong Delta, Vietnam?
If you had been there, tell us something about your experience in this land. Unless that, let us today give you a shot about how to have the best 3 days in Mekong Delta.
Depending on our experience in running the tours in Mekong delta, we will introduce you to 3-day tour in this area, you should refer to the interesting itinerary.
Let's check the detailed itinerary below!
1/ Day 1: Saigon- Can Tho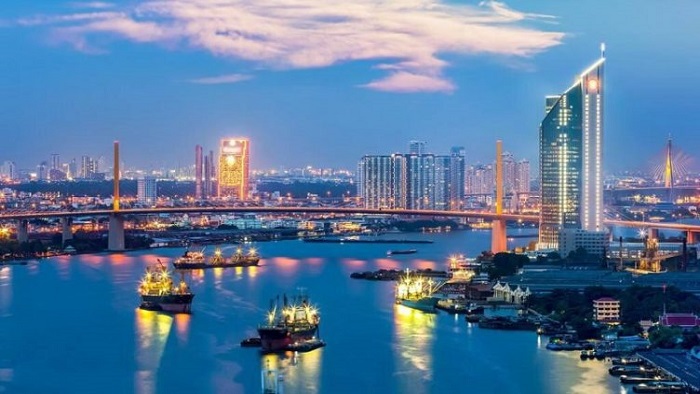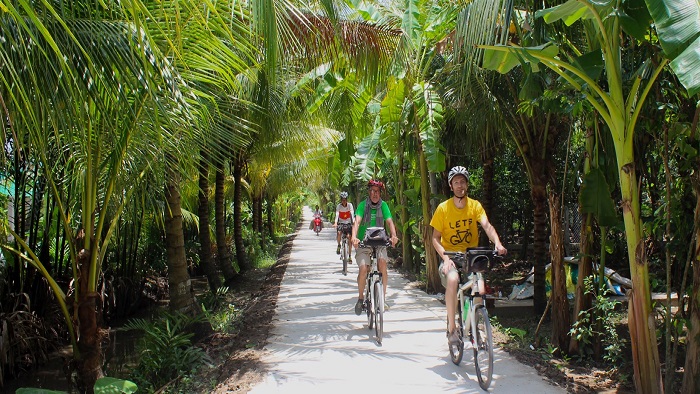 Best way to spend 3 days at Mekong Delta
On the first day of the journey, you will move from Saigon to Can Tho where the capital of the West River with a total length of about 170km and travel for about 4 hours. However, you should not go straight to a circuit but will visit Tien Giang and Ben Tre. Furthermore, from Saigon to My Tho City (Tien Giang) about 70km, you can visit Vinh Trang Pagoda which is an ancient and most beautiful temple in the West. The highlight of the temple is the giant Buddha statues but still exudes a stately, serene look of spirituality. Leaving the temple, you go to the 30-4 pier area to prepare to explore the islands on the river.
Located on Tien river running along Tien Giang and Ben Tre provinces are four islets including Long, Lan, Quy and Phung, so boats will take you to Thoi Son or Quy island to enjoy unique honey tea, In there, you will have the chance to learn about the process of beekeeping taking honey here, continue to be a three-leaf boat crept in the coconut water forests of the island to visit coconut candy production facility. Then, you don't forget to have a delicious lunch with Southern wild food. In the afternoon, you continue the journey to Can Tho, the route is very easy, just following Highway 1 through the territory of Vinh Long, passing Can Tho bridge is coming. Here you can choose a residential area around Ninh Kieu wharf to facilitate sightseeing and travel. Then you will overnight in Can Tho.
2/ Day 2: Can Tho- Chau Doc
On the morning of the second day, you should get up early and then go to Ninh Kieu wharf to buy tickets to visit Cai Rang floating market, which is considered the biggest floating market of the Mekong Delta, where visitors can see, close to the life and work of merchants and merchants in the river. Moreover, you can enjoy a lot of wonderful and interesting things in Cai Rang floating market as well as buy something interesting for as a gift. However, if you enjoy the market, you should get up early because the market will open from 6:am-8am only. Furthermore, you don't forget to enjoy a delicious breakfast in the market as well. Surely you will have unforgettable and attractive experiences there.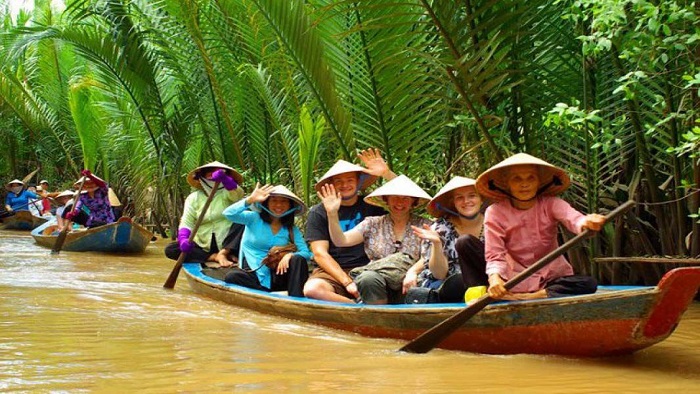 Best way to spend 3 days in Mekong Delta
Then, you can then choose one of the following two places to visit. One way is to visit the Ba Cong fruit garden, which has almost all the fruits of the South, then visit the traditional tofu production facility. The second direction is to travel to My Khanh tourist village, a miniature Nam Bo with services such as visiting villages, Southern cuisine, crocodile fishing, watching pig racing, the feeling of being a landlord in the past.
After enjoying lunch, you will move to Chau Do city in An Giang province. On the way, you can visit Tra Su cajuput forest which is a typical submerged forest in the West, rowing through dense mangrove forests. On the way back to Chau Doc, you visit the temple of Lady of Sam Mountain, Thoai Ngoc Hau, Tay An Temple. You will overnight in Chau Doc.
3/ Day 3: Chau Doc- Dong Thap- Saigon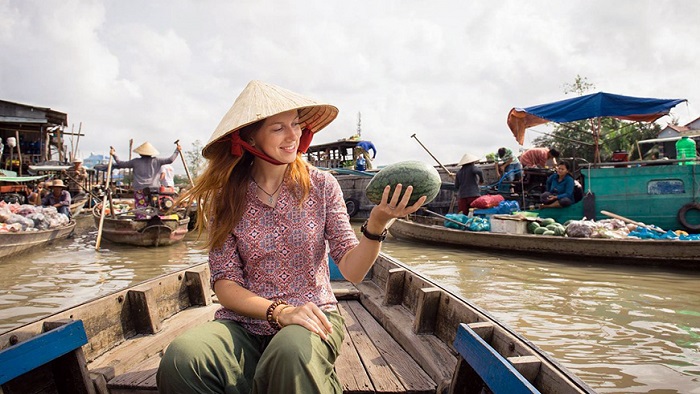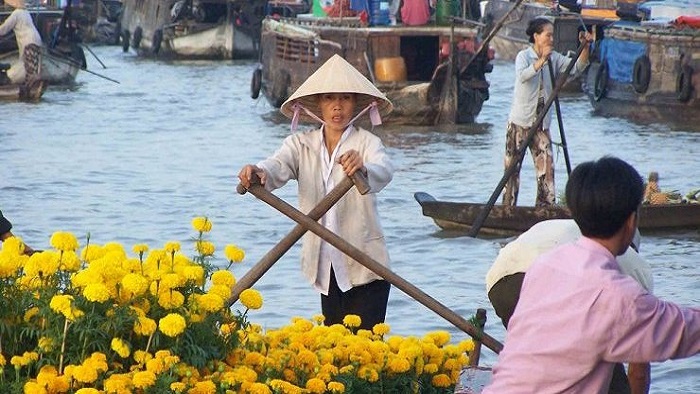 Best way to spend 3 days at Mekong Delta
On the last day of the journey to explore the West, in the morning, the boat will explore the unique fishing village in Chau Doc. Then Cham village when tourists can learn about the culture and life of the Cham people here. An indispensable place in this river confluence city is Chau Doc market, the kingdom of fish sauce, of the jaggery, salted egg cake and so on.
Leaving Chau Doc to go back to Long Xuyen city and cross Hau River by Vam Cong ferry, you will set foot on the territory of Dong Thap Province, on the way back to Saigon will pass Sa Dec, where the flower village is located of Tan Quy Dong, Huynh Thuy Le old house, and Kien An Cung Pagoda. Then, in the evening came to Saigon, you will end the trip.
Hope that the itinerary for traveling Mekong Delta Tours during 3 days will help you have more idea and choice for your trip during the time. Furthermore, you don't forget to visit our website, if you need more information to travel to other places in Vietnam. Moreover, if you do not travel experiences before, you should check out or ask the tour agency to help you during the trip which will help you feel better and safer as well.