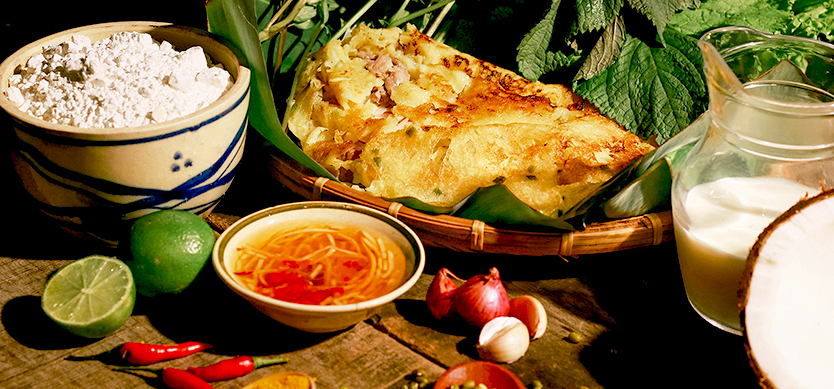 Traveling to Mekong Delta, you should not miss the chance to taste the characteristic dishes here, of which termite mushroom pancake is one of the most unique and delicious ones.
Termite mushroom of Ben Tre
Termite mushroom is a unique mushroom of the western provinces. However, to enjoy the most delicious and freshest mushroom, we must go to Ben Tre. The smaller is mushrooms, the more delicious it tastes.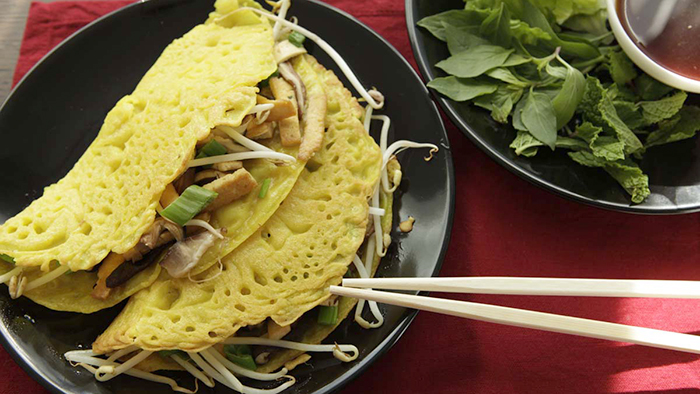 A familiar dish of Ben Tre people
Ben Tre termite mushroom is considered a gift from heaven. Anyone who sees the termite mushroom first will possess it at anywhere. Ben Tre termite mushroom is not always available, because every year, it may produce three or four times. Termite mushroom usually grows around 2-3 months of the year, at the beginning of the rainy season, from May to August of the lunar calendar. it is a rustic and very delicious food. Especially, it is never grown like other mushrooms.
Termite mushroom of Ben Tre only appears at about 3.00-4.00 AM and must be harvested at the beginning of the day when the sun is not up. At noon, if you do not harvest, the mushroom will die and the termite will crawl to eat the stem. Because it is difficult to find and hard to pick, the price of mushrooms is often very high. Termite mushroom is easy to crumble, is not easy to transport, so it is usually less distributed or can only be carried away after the procession.
At the beginning of the season, the average price of Ben Tre termite mushroom in the garden is VND 200,000-300,000/kilogram, ranging up to VND 500,000/kilogram in the middle of the season. When exported to the city or brought abroad, the price of mushrooms is pushed up to the highest, sometimes up to VND 1 million/kilogram. Despite the high price and rareness, in the Mekong Delta region, termite mushrooms are still dubbed the "king of mushrooms".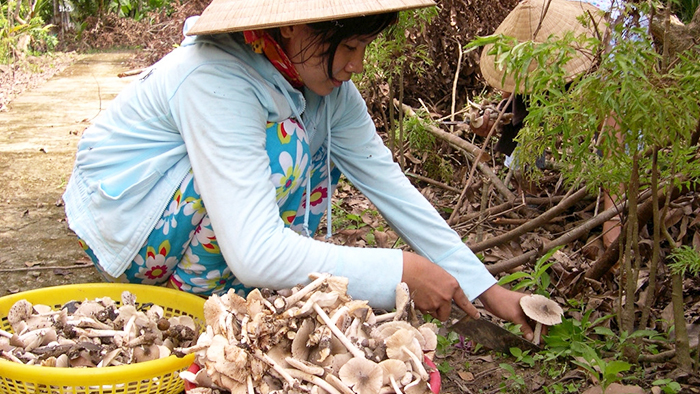 Harvesting termite mushroom in Ben Tre
The termite mushroom grows on high land where there are long-term termite mounds. Many dishes are cooked with this mushroom including grilled termite mushroom with creek premna leaves, sauteed termite mushroom with lufa, termite mushroom with creek premna leaves and coconut milk, etc, but termite mushroom pancake is the most special dishes.
The delicious termite mushroom pancake
Termite mushroom pancake is a combination of rice flour crust with turmeric and egg yolk. Other main ingredients include green beans, minced duck meat, beansprout, and cassava tubers. The most important ingredient is sauteed termite mushroom with some spice. Besides, this pancake is also eaten with kinds of vegetables such as creek premna leaves, salad, cynometra leaves, and polyscias fruticosa leaves, etc.
It is a very enjoyable experience when trying the crispy pie just melting in your mouth with the sweet taste of termite mushrooms, fat taste of green beans, salty duck meat and sweet-sour sauce with garlic and chili on the rainy days. Let's join Mekong Delta tours to have a chance to try this delicious cake.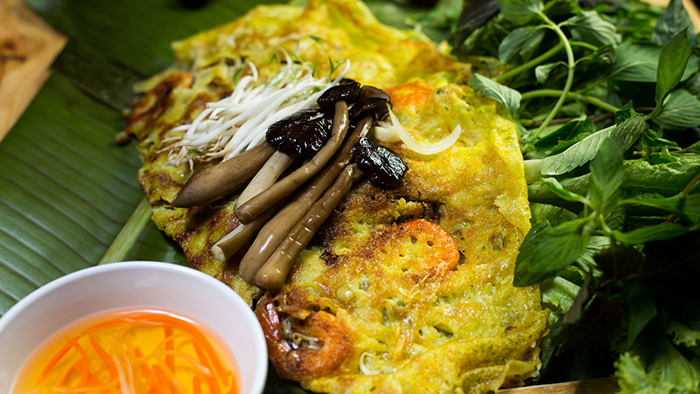 A must-try dish in Ben Tre
With the special ingredients that cannot be grown but can only be found in nature, termite mushroom pancake has distributed the reputation for Ben Tre as a must-visit destination in the Mekong Delta. If you like Southern cuisine, don't hesitate to plan a wonderful trip here with your beloved people and don't forget to like, share the article with others. Thank you.