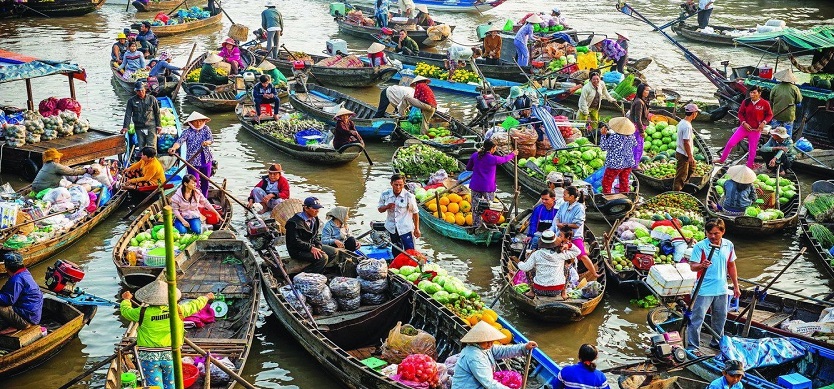 Mekong Delta is one of famous and attractive destinations in Vietnam with a lot of wonderful things. Therefore, there are a lot of tourists wanting to spend time for traveling to the place. It is the reason why the post will introduce the best and useful tips for traveling to Mekong Delta which will help you have unforgettable and safe trip in the land.
1/ Best time for traveling to Mekong Delta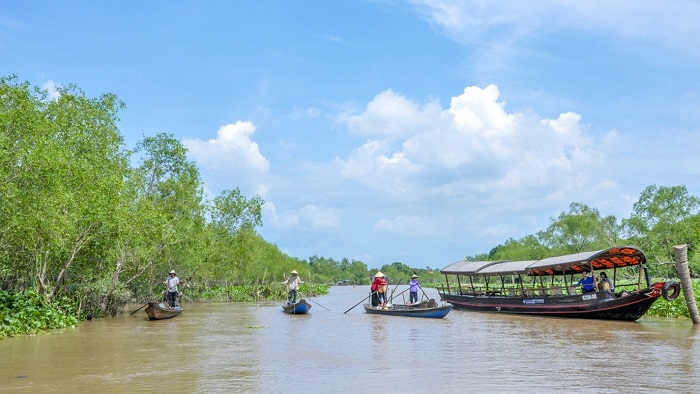 Useful tips for traveling to Mekong Delta
Tourists can spend time traveling to Mekong Delta at any time of year but according to local people, the best time to visit this area is around March to May and September to November. The reason is that the climate in the West has two distinct seasons including the rainy season and the dry season. If coming in the remaining months is in the rainy season and the weather is very erratic. Therefore, if you want to admire the beauty of Mekong Delta, you should spend time enjoying the trip during the time of the year.
Besides, visitors who want to go to the West can choose different types of vehicles. Those who are far away are the most suitable vehicles. You can take a trip to Can Tho airport and start your journey. If closer, visitors can choose a bus or a private motorbike. When traveling to the West, you can travel between locations by motorbike or renting boats and boats to travel.
2/ Tips for choosing the best luggage for traveling to Mekong Delta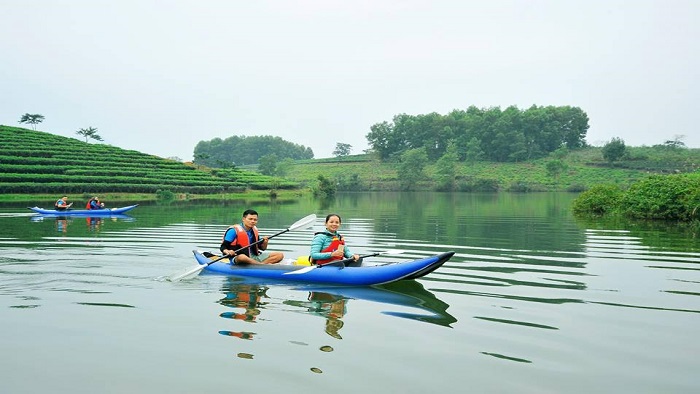 Useful tips for traveling to Mekong Delta
Besides choosing the best time for traveling to Mekong Delta, tourists should also refer to how to choose the suitable luggage for enjoying Mekong Delta Tours. When starting your trip, you should choose the right luggage, not to carry too much will be difficult to move. The weather here is very pleasant, so just choose the normal suit and jacket to avoid the sun. Furthermore, this place has a mostly river terrain, so clothes also need to be colored and easy to wash to avoid being soiled and difficult to wash. For shoes, you should choose a soft sole or a flip-flops instead of high heels. Because moving on a boat will be quite difficult. Moreover, one of the most important things for you when deciding to visit Mekong Delta is that visitors should bring insect repellent, prepare extra sticks and flashlights to make the trip more perfect.
3/ Best place for traveling in Mekong Delta
Mekong Delta is a wonderful destination for enjoying in Vietnam. There are a lot of amazing and interesting places for traveling in there. The West is an area of 12 provinces with 1 city. Therefore, this place has many interesting tourist destinations. With our knowledge and experience in Mekong Delta, we suggest a few places for your self-sufficient Mekong Delta tour.
Firstly, when visiting Long An, this is a province adjacent to Saigon candle is a tourist attraction. In Long An, you should visit Dong Thap Muoi. This is an eco-tourism area with wild beauty and rich flora and fauna. A tourist attraction not to be missed. In addition, in Long An, there is also Tan Lap floating village which gives visitors the feeling of being lost in the first place. The next place in the self-sufficient Mekong Delta Tour is Tien Giang. There are many famous tourist sites here. If you want spiritual tourism, there is Vong Trang Pagoda. Furthermore, if you want to enjoy ecotourism places, you can visit Dong Tam snake farm where many rare and precious snakes are nurtured. Even more Western-style, there were fruit-laden gardens is Ben Tre. This is the ideal place when you do not know where tourists should go. This is a very famous land for green coconut trees. In addition, there is also Long Lan Quy Phung eco-tourism area which is very attractive to tourists.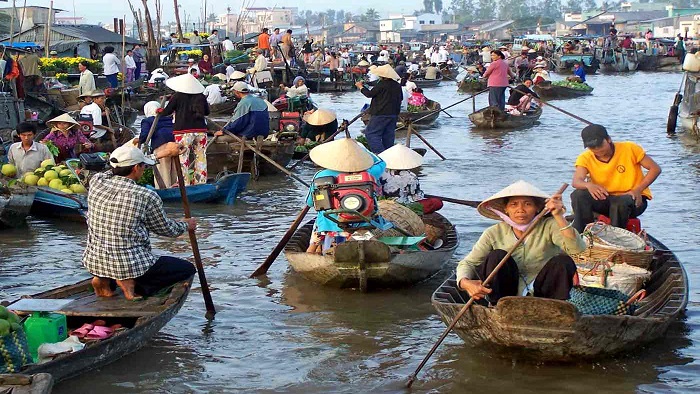 Useful tips for traveling to Mekong Delta
Furthermore, if you want to enjoy some things new and attractive, you don't forget to enjoy Ca Mau which is considered as the must-see destinations in Mekong Delta. When visiting Ca Mau, you will admire the beauty of the end of the country. There are also many interesting places to visit such as Dam Thi Tuong, its specialties.
Besides these wonderful and interesting destinations above, Mekong Delta is also famous with a lot of attractive things such as local foods and culture. It is the reason why you should spend the time to visit and enjoy the place one time. Furthermore, floating market is also a wonderful and interesting place for enjoying in there, but if you want to enjoy the place, you have to visit and homestay at local people for joining the place in the early morning because the market opens from 6.00am to 8 am only.
Hope that after the post, tourists will have full and useful information for traveling to Mekong Delta.