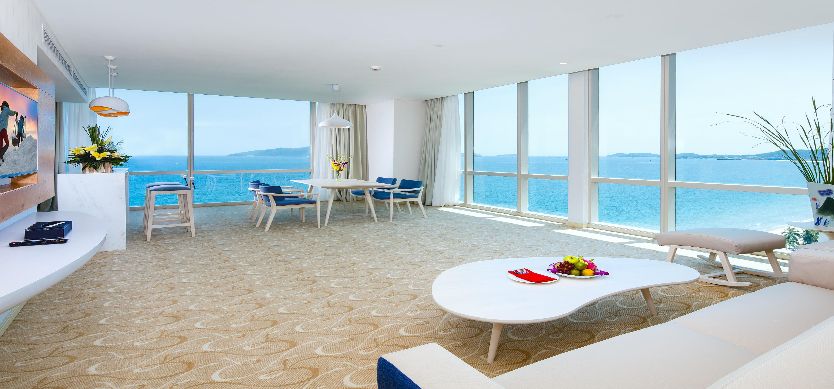 Diamond Bay hotel is located in a beautiful area which is 0,3 km from the center of Nha Trang city. It is the number one choice for you to stop in your itinerary of exploring this sea city.
About Diamond Bay hotel opening event
On February 2nd, 2016, Joint Stock Company of Global Khanh Hoa held the opening ceremony of the Diamond Bay Hotel at 20 Tran Phu (Nha Trang city). Attending the opening ceremony was Mr. Dao Cong Thien – Vice Chairman of Khanh Hoa province.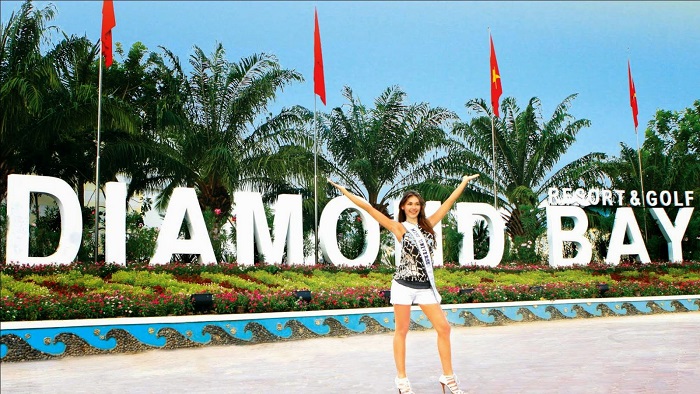 Diamond Bay hotel
Highlights of Diamond Bay hotel
Diamond Bay Hotel is built according to 4-star standard, consisting of 20 floors, with a total floor area of building of 46,000 m2. The hotel has 275 guest rooms, 2 wedding centers and 2 restaurants. In addition, there is also a fitness area, aesthetics, spa and swimming pool. etc.
Ideal for beach and nature lovers, Diamond Bay hotel is surrounded by a soft, white, sandy beach and a landscape of lush greenery and mountains. The resort is 20 minutes away from Cam Ranh Airport, only 10 minutes away from the city center, and around 2 km from beautiful Nhu Tien Beach with free buggies to take guests between the resort and the beach every 30 minutes.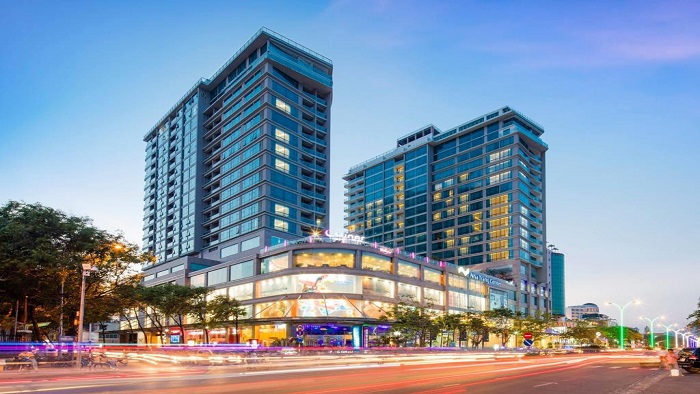 Nha Trang city
Diamond Bay Hotel can be considered as the final piece to complete the Nha Trang Center complex with 3 main sections including the area of commercial center, the area of the apartment for luxury travel, the area of hotel, in which the area of commercial center and the area of the apartment for luxury travel has been put into operation since 2011.
Hotel services include 24-hour security, bicycle rental, souvenir shop, travel service, shuttle service, laundry service, 24-hour room service, airport transfer, luggage storage management, concierge, smoking room, coffee shop, bar, 24-hour front desk, elevator, meeting room equipment, currency exchange, conference center.
Recreational facilities include a private beach, spa, massage, fitness room, outdoor pool, sauna, golf course, water sports, tennis courts.
Universe Restaurant serves local and international dishes for lunch and dinner. Barbecue and refreshing drinks are offered at Banana Leaf Bar & BBQ.
Diamond Bay hotel opens more options for tourists to have a resting place when visiting the sea city of Nha Trang, Vietnam. If you want to know more about this hotel, please contact us. Thank you!