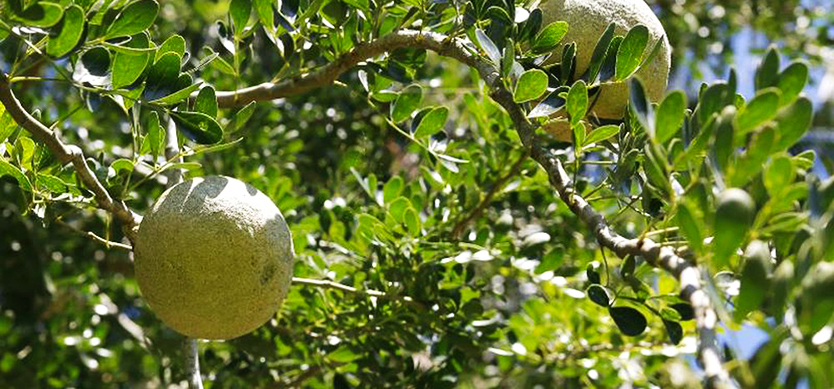 Wood apple (Vietnamese: Trái Quách) is a special food in Tra Vinh province.
A popular kind of fruit of Tra Vinh people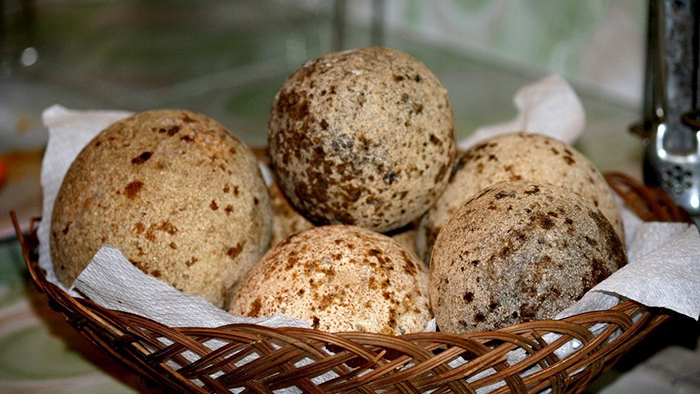 "Trai quach" is just like a grey plastic ball
Tourists can find the wood apple sold everywhere along the sidewalk. Wood apple is also planted in the yards of the local people's houses. However, Cau Ke district is its true home.
Wood apple has been a part of Tra Vinh for more than half a century. A wood apple tree is about 7-8 meters tall, having small leaves with a body of feroniella. Usually, a seven-year-old "quach" tree will start producing fruits, which just look like gray plastic balls with many tiny dots on them. When maturing, they spread a faint aroma, fascinating and attracting people.
A nutritious kind of drink and food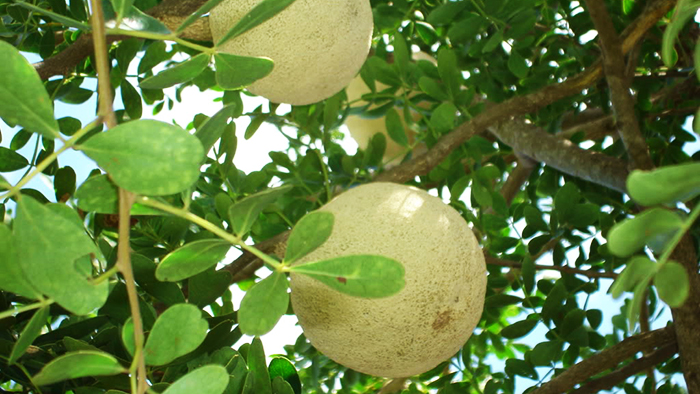 "Trai quach", or wood apple, is very popular in the Mekong region
On a hot and muggy day on a Mekong tour, by mixing wood apple with the sugar, condensed milk, and ice, we will have a unique refreshing drink. The combination of the irresistible smell and the sour taste of the fruit, along with the sweetness of sugar and milk can quickly make you forget the summer heat.
In Cau Ke, people also use "trai quach" to make a specialty wine. This wine not only captures people's attention by the signature aroma of wood apple but it also has several good effects on people's health, balancing blood pressure, removing body aches, and helping their liver work better.
"Trai quach" is commonly sold at Cau Ke market, Bac Lieu market, or even in HCMC. In areas in Mekong River Cambodia, the fruit of "trai quach" is planted widely. People there usually enjoy it with peppers and salt, or even use it as an ingredient bringing a special aroma and flavor in many tasty dishes such as the fish hot pot or chicken hot pot. The specialty of wood apple is extremely unique that nowhere else in the world uses "trai quach" the same way as Vietnam.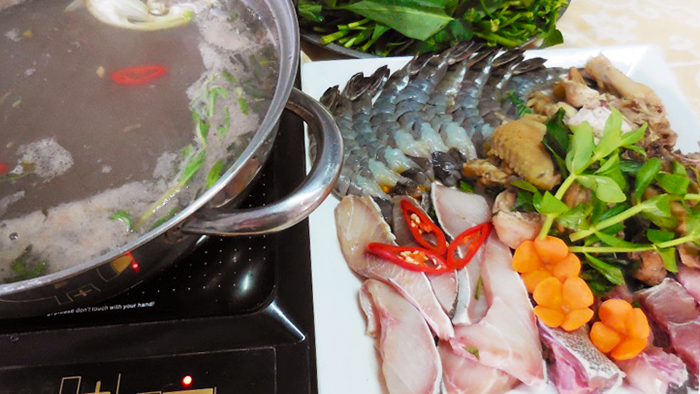 It is also used in the Mekong cuisine
The slightly sour and sweet taste, crispness, and characteristic aroma have made "trai quach" a great refreshing drink in the hot summer of the people in Tra Vinh. If you have a chance to visit the place, don't miss out this special drink and try some dishes of "trai quach". For more information, feel free to contact us or visit our website. Like and share it if the article is useful for you. Thank you.