The Southwest Steering Committee met with authorities from Mekong Delta provinces and other stakeholders in Can Tho City on August 6 to review the Mekong Delta Green Tourism Week 2018, which took place from June 27 to July 3 in the city.
Speaking at the meeting, Deputy Head of the committee Nguyen Phong Quang said the tourism week and its 12 main events were successfully organized.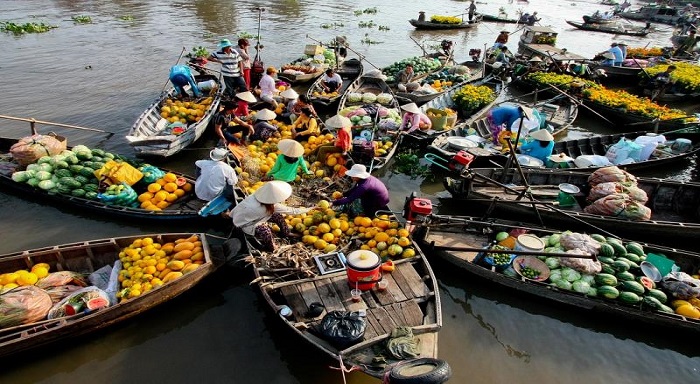 Mekong Delta Green Tourism Week reviewed
The highlight of the week was a conference promoting investment in the region's green tourism where three projects in Vinh Long and Ca Mau provinces and Can Tho City, worth more than 96 million USD combined, received investment approvals, Quang added.
He also highly spoke of the opening and closing ceremonies, which greatly reflected the landscapes, history and unique culture of the Mekong Delta.
This year's Green Tourism Week provided an opportunity to introduce various tourism projects and local potential, he said.
The Deputy Head urged Mekong Delta provinces and relevant bodies to work together in boosting investment and cooperation in the field while calling for the launching of direct flights from Can Tho City and Phu Quoc Island to regional countries in order to lure more visitors.
The Southwest Steering Committee will ask the government to allocate more funding for infrastructure development of the delta, he pledged.
On the occasion, the committee honored 22 organizations and 35 individuals for their contributions to this year's tourism week.
If you want to enjoy Mekong Delta Tours, you should spend the time to visit our website to get more.