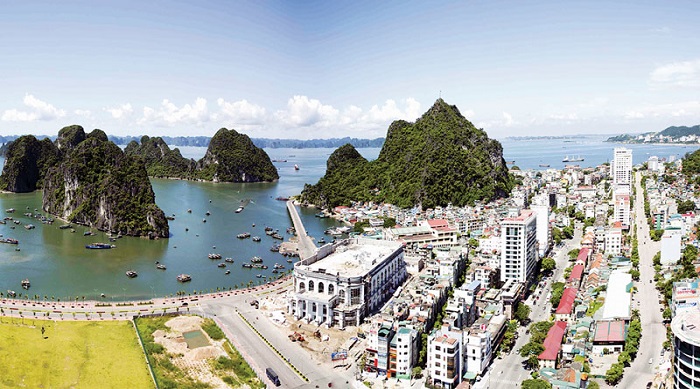 If in 2016, almost tourists visited Kien Giang for enjoying National Tourism, in 2018, tourists will have a chance to admire the beauty of Halong Bay when joining National Tourism 2018.
Evening 28th April, National Tourism Year 2018 - Ha Long - Quang Ninh and Ha Long Carnaval Program 2018 with the theme "Ha Long - Heritage, Wonders - Friendly Destination" officially opened at Sun Square Carnival, Sun World Halong Complex, Halong City. This event is the highlight of the National Tourism Year 2018.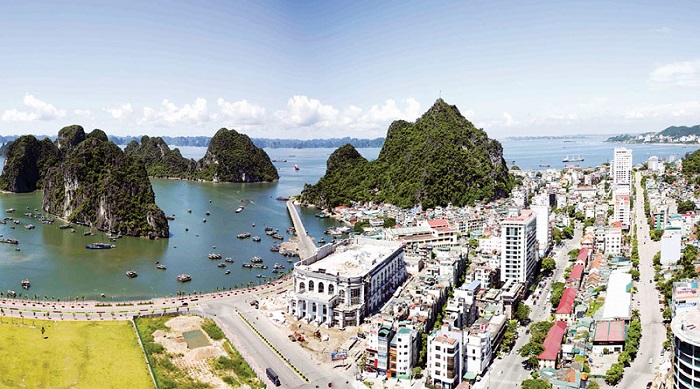 Halong is the host of National Tourism 2018
The event was also honored to welcome 6 foreign delegations from China, Laos, Malaysia, Indonesia, and South Korea; economic groups, investors, travel enterprises at home and abroad; international organizations; leaders of provinces and centrally-run cities; members of the Steering Committee, the Organization Board of the National Tourism Year 2018. The event also attracted the participation of more than 200 domestic and international press reporters from nearly 100 press agencies.
Furthermore, right after the ceremony is the impressive and unique 2018 art and Carnaval program with the theme: "Halong - Heritage, Wonders - Friendly destination. The program has a new response from the content, the idea of the script to the form of music and fireworks sparkling in the sky of Halong because the fireworks team from France performed and broke the tourists' hearts.
The Opening Ceremony "The National Tourism Year 2018 - Halong, Quang Ninh" and the Halong Carnaval Program 2018 took place successfully and truly left an unforgettable mark on the hearts of tourists.
Hope that after the post, tourists will have more experiences and useful about Vietnam. You don't forget to visit Mekong Delta to enjoy wonderful Mekong Delta Tours.