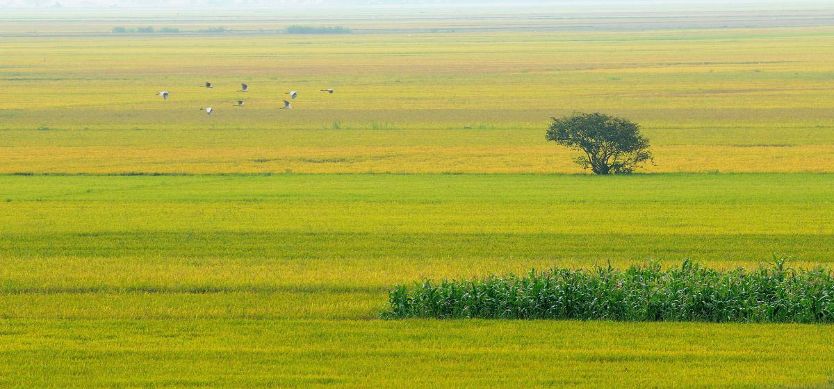 Mekong River Delta is one of the large cultural regions in Vietnam featuring many interesting and unique characteristics of culture and lifestyle. Many people are curious of Mekong culture, so there are a lot of strategies to expand this cultural features of this region in the country.
Mekong Delta's cultural event
The Mekong Delta's cultural values and tourism potential will be showcased during a programme taking place in Hanoi this month.
The Mekong Delta Culture - Tourism Week, which aims to introduce plans and events of the 2016 National Tourism Year - Phu Quoc - the Mekong Delta, will open with an art performance that is scheduled to be broadcast live on Viet Nam Television on November 15.
A string of activities are planned, including an exhibition on the region's farming tools, boats, household utensils, customs and musical instruments.
The display also highlights culture, history, landscapes, heritage and historical relic sites through a range of objects and models.
Other activities include a fashion show; folk games; and a workshop on how to preserve cultural heritage and tourism in the Mekong Delta in an attractive, sustainable manner.
The Kien Giang provincial Department of Culture, Sports and Tourism will use the occasion to introduce National Tourism Year events.
The week brings together the capital city and the Mekong Delta provinces of Kien Giang, An Giang, Hau Giang, Can Tho, Ca Mau, Tra Vinh, Soc Trang, Bac Lieu, Vinh Long, Tien Giang, Long An, Ben Tre and Dong Thap.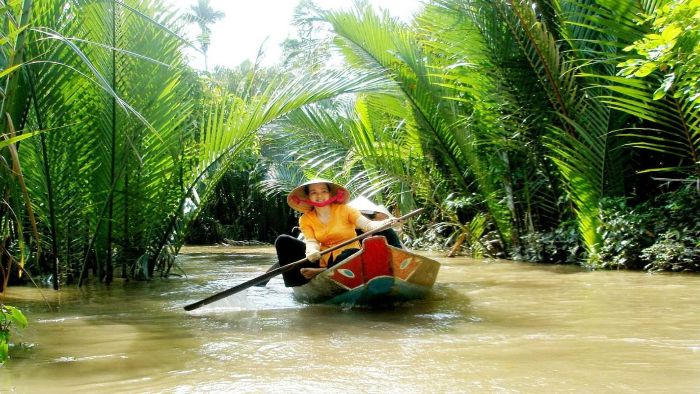 Mekong delta cannal
The aim of the event
The event is expected to boost solidarity and experience exchanges on organising cultural and tourism activities.
Activities planned for the 2016 National Tourism Year will be announced during the week.
In January, the province will hold a ceremony to introduce the tourism year. On the occasion, the U Minh Thuong National Park will be awarded a certificate by the Ramsar Convention, which recognises important wetlands across the world.
More festivals commemorating local heroes and historical events will be held in the following months, including a ceremony marking the death anniversary of the nation's legendary founders, the Hung Kings. There will also be an industrial trade fair, an international half marathon and a bicycle tournament.
The official launch of the National Tourism Year will be held on April 9 in the island district of Phu Quoc, a popular destination in Kien Giang.
With 12 provinces and one centrally run city, the Mekong Delta in mekong river in vietnam is considered the country's biggest region for rice and fruit production.
Kien Giang is home to many popular tourist sites such as U Minh Thuong National Park, the Giant Buddha Pagoda and Phu Quoc Island.
The 2017 National Tourism Year will be hosted by the northern mountainous province of Lao Cai.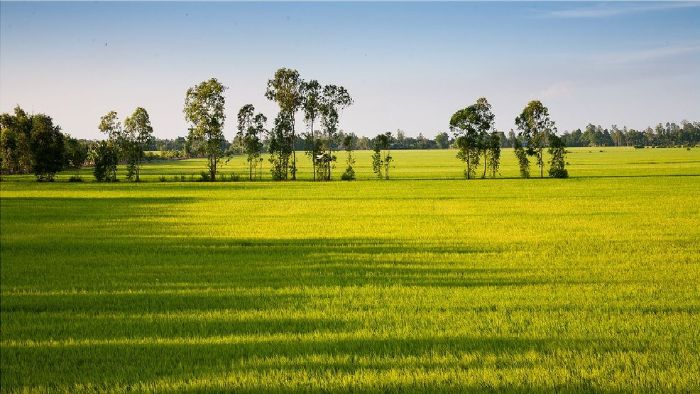 Rice fields in Mekong delta
Mekong Delta is one of the main tourism zones that Vietnam is focusing on, so if you want to explore the real countryside culture of Vietnam, let's come to Mekong Delta. We hope that you have a great experience in Vietnam via Mekong tour. Share this post if you think this post is useful. Thank you!