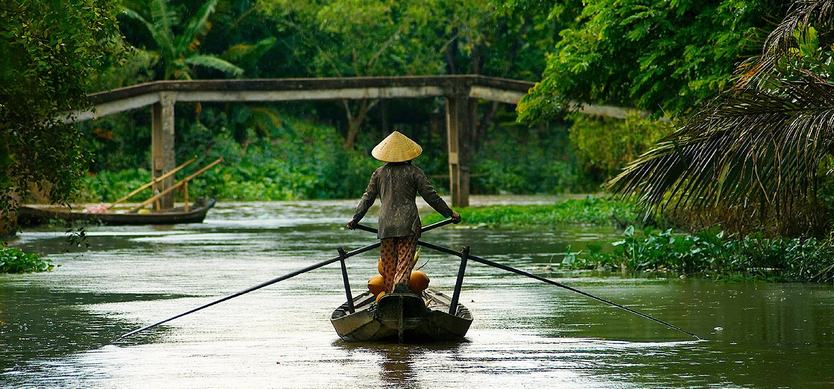 Mekong Delta - the largest delta of Vietnam is one of the major economical centres of the country. It's also an attractive tourist destination due to its amazing landscapes and interesting culture. Therefore, this region receives a lot of interest of the government and other countries.
The support of the US
Deputy Prime and Foreign Minister - Pham Binh Minh has called for US support for water, energy and food issues in the Mekong Delta while seeking effective measures to cope with climate change.
He made the statement during the eighth Lower Mekong Initiative (LMI) Ministerial Meeting in Kuala Lumpur, Malaysia yesterday, chaired by US Secretary of State John Kerry.
Highlighting the need for co-operation in sustainable development with balanced relations among water, energy, food, infrastructure, and the environment, the Deputy PM said that in the next five years, the LMI should focus on building smart and high-quality infrastructure.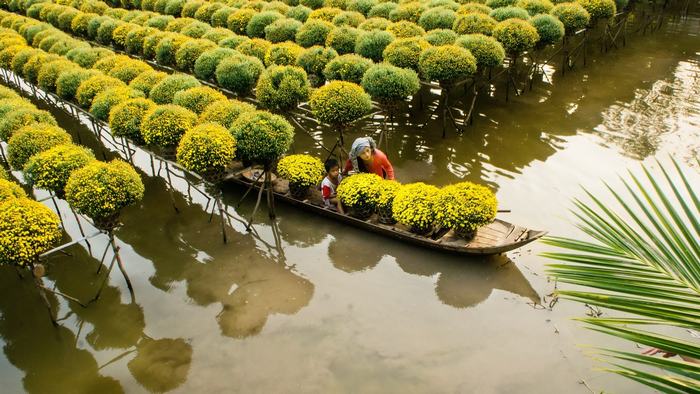 Flower garden in Mekong Delta
How does it work
He said the LMI should encourage US investment and the transfer of technology and technical solutions to solve environmental challenges as well as balance socio-economic development in the sub-region.
Minh recommended supplementing projects proposed by Mekong countries with some projects to support Viet Nam's Mekong Delta localities, including Ben Tre, Soc Trang, and Tra Vinh, in response to salt intrusion and drought.
During the event, which gathered foreign ministers from Cambodia, Laos, Myanmar and Thailand and ASEAN Secretary General Le Luong Minh, participants also discussed ways to ensure the sustainable growth of the lower Mekong region where the need for infrastructure to serve socio-economic development is rising.
They agreed to organize the 9th LMI on the sidelines of the 49th ASEAN Foreign Ministers' Meeting in Laos in 2016. A meeting of the LMI Working Group is also scheduled to be held in Viet Nam later this year.
For more information about Mekong Delta tours, please visit our website. If you have any questions, feel free to contact us. Have a great holiday!