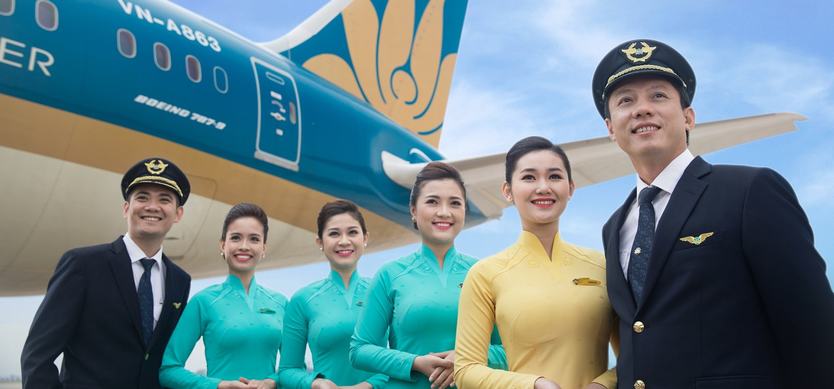 Lunar New Year is the largest and most important holiday of Vietnamese people when everyone comes back to their home to gather with family members. To meet the high need of guests, Vietnam Airline creases flight in Tet holiday 2016.
Increasing flights in Tet holiday
On January 5th, the Corporation of Vietnam Airlines (Vietnam Airlines) said it would increase flights for the peak period of Tet holidays from January 26th to February 24th, 2016 (ie from December 25th to February 24th on the lunar calendar) to serve the travel demands of passengers.
Accordingly, Vietnam Airlines will serve more than 800 one-way flights on these routes in great demand on the domestic and international journeys, respectively 136,000 seats on 22 routes, increasing the total number of seats supplied in peak period of Tet up to nearly 2.1 million seats, up 7% compared to usual number and increasing 18% compared to the same period in 2015.
The additional flights include 15 domestic flights and 7 international flights among cities: Hanoi – Ho Chi Minh City, Nha Trang, Phu Quoc, Pleiku, Da Nang, Dong Hoi; Tp. Ho Chi Minh City-Da Nang, Hai Phong, Vinh, Hue, Nha Trang, Phu Quoc, Buon Me Thuot, Pleiku, Dong Hoi; Tho – Taipei, Kaohsiung (Taiwan); Ho Chi Minh City – Taipei, Kaohsiung (Taiwan), Hong Kong (China), Fukuoka, Osaka (Japan). In particular, some key routes are increased flights by Vietnam Airlines to better serve the needs of passengers: Between Hanoi – HCM city, 192 flights by Boeing 787, Boeing 777, Airbus A350, Airbus A330, and Airbus A321 are increased. Between Ho Chi Minh City and Da Nang, flights by Airbus A321 increase 90 flights. Giua City. Between Ho Chi Minh City and Phu Quoc, Hue, flights by Airbus A321 and ATR-72 increase about 90 flights.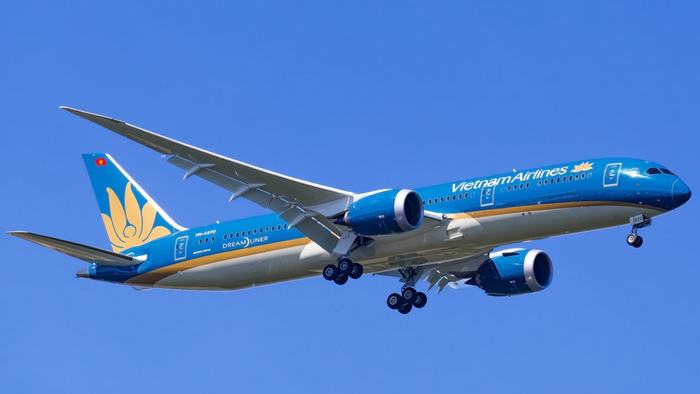 Vietnam Airline
General information about Vietnam Airlines
Vietnam Airlines, a member of SkyTeam Alliance, is the national flag carrier of Vietnam, operating 90 routes to 20 domestic and 29 international destinations with an average of 400 flights per day. Our main goals in every operation are safety, efficiency, and quality. In 2016 and 2017, Vietnam Airlines has been certified as a 4-Star Airline by the prestigious Skytrax- the world's leading airline and airport rating organization. This year VN ranked 14th among the 20 best premium class airlines in the world also by Skytrax and awarded the "Asia Pacific Airline of the year" by CAPA. This achievement is the result of the organization's tireless devotion and commitment across a range of product and service areas.
World-class airline
For 20 years of development at an average annual growth rate consistently in double-digit number, the national flag carrier has marked an obvious advance to become a major competitor in the Asian aviation market, owning a modern fleet of Airbus and Boeing planes flown by well-trained professionals.

Beginning with non-regular domestic services, today Vietnam Airlines operates to 21 cities throughout the country and 28 international destinations in Asia, Europe, and Australia. Its network extends to 26 countries and territories.

In 2006, after being awarded the IATA Operational Safety Audit (IOSA) certificate, a strict safety standard set by Aviation Quality Services (AQS), Vietnam Airlines joined the International Air Transport Association (IATA) as an official member, affirming its international standard.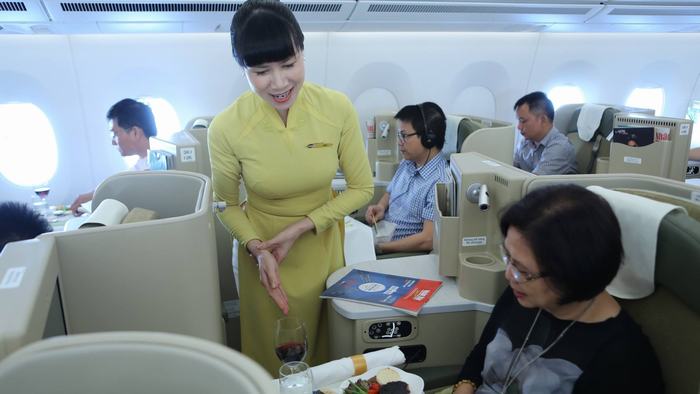 Vietnam Airline Services
In June 2010, Vietnam Airlines joined SkyTeam, the world's second largest global airline alliance, affirming the carrier's new position on the global aviation map as the strategic partner of the alliance in Southeast Asia region as well as its international standard services.
In 2015, Vietnam Airlines became the second airline in the world to operate both next-generation aircraft Boeing 787-9 & Airbus A350 at the same time.
In July 2016, Vietnam Airlines received a 4-Star Airline Certificate from Skytrax, the world's leading airline and airport rating organization.
For more information about Mekong Delta Tours, please visit our website. If you have any questions, feel free to contact us. Hope that this article is helpful for you. Have a memorable trip!