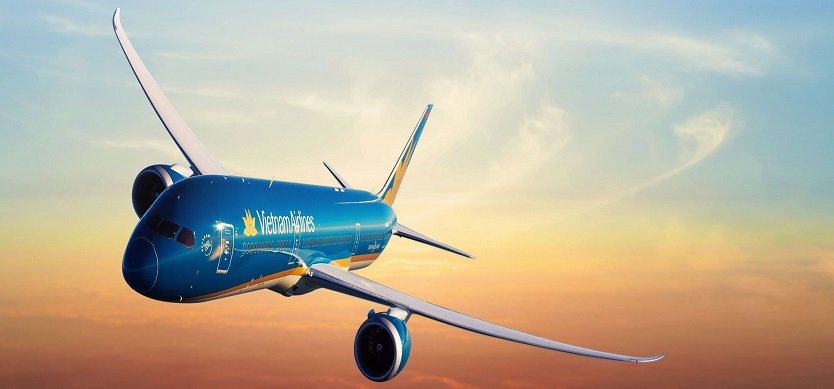 Vietnam Airlines is proud to be a National Airlines - a bridge between Vietnam and the world, and an "ambassador" of Vietnam's tourism industry, contributing to promoting Vietnamese image, country and people internationally. With the investment strategy and development of long-term flight network, Vietnam Airlines has many interesting incentives to serve the needs of domestic and international tourists.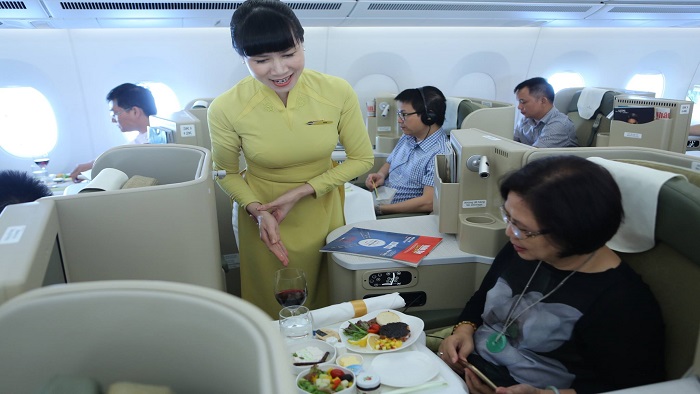 Meal in Vietnam airlines plane
The incentive policies of Vietnam Airlines
A very special thing is when flying with traditional airlines, despite buying discount fares, you will still enjoy free utility services which you will pay for at low-cost airlines. They includes free of charge checked baggage, entertainment and meals on the plane, booking a seat as required, using business class lounge, a separate procedure if you are a member of the program "Frequent guests".
The attached services and utilities have standard price or completely free. They are transporting tourists on stretcher, using oxygen, serving for disable guests, children traveling alone, newborn, special meals with the request of at least 24 or 72 hours before flying, depending on each type of service.
For easy choice of itineraries and fares, many people choose to buy tickets online to save time. When booking online, the airline's website will display the fares and conditions to help passengers easily choose itineraries and prices. The customers can pay by ATM cards or credit cards (Visa, MasterCard …).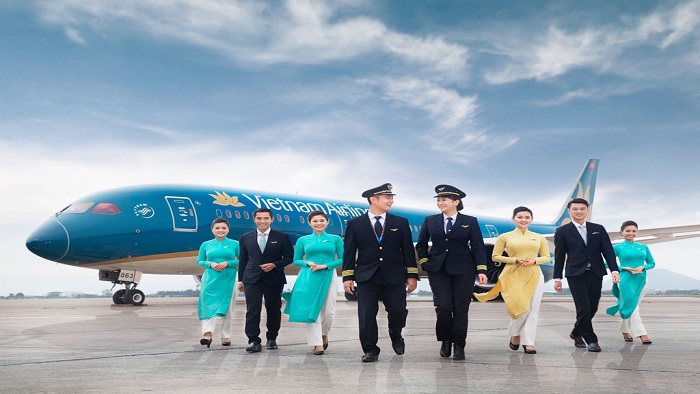 Vietnam airlines staff
The achievements of Vietnam Airlines
In the first 9 months of this year, Vietnam Airlines has received several awards such as the top 10 progressive airlines in the world 2015 (by Skytrax); 1st position in readiness for the development and application of information technology in 2015 (Vietnam ICT Index 2015). This is also the agency with the best service at Incheon airport – South Korea.
With the significant efforts and prestigious reputation, Vietnam Airlines is the best airlines in Vietnam and receives the trust of passengers. If you travel in Vietnam, it is a great idea to choose Vietnam Airlines as a companion. If you have any questions about Mekong tours, don't hesitate to contact us. Thank you!