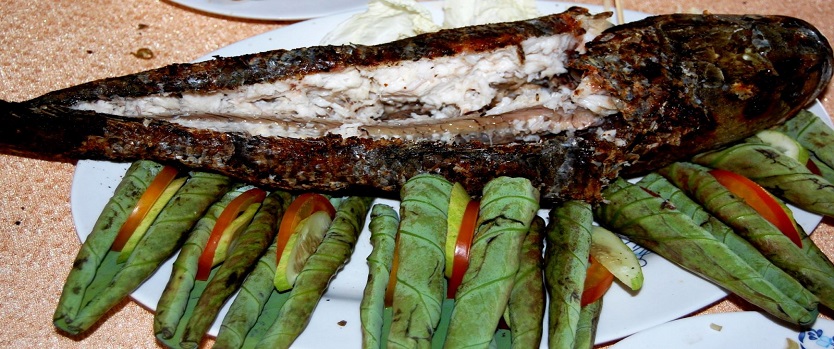 Grilled Snakehead Fish - Specialty Of Mekong Delta
Mekong Delta is not only known for floating markets, endless rice paddies, orchard garden or flowers, but attracts visitors with delicious and special dishes. Today, we will introduce one special dish of this region, it is Grilled snakehead fish. This recipe is very popular in South Vietnam, especially Dong Thap, Long An, Can Tho. The process is very simple and the material is finding easily. If you visit Vietnam with Mekong Delta Tours, you should not miss this dish.
Grilled snakehead fish
Grilled snakehead fish is processed by Southern farmers after work end. When men freezer, slapped fishing ponds, the woman back into the fields to pick vegetables and sauce. Fish catch up just washed, and straw that can cook in the middle of the field windy and enjoying together.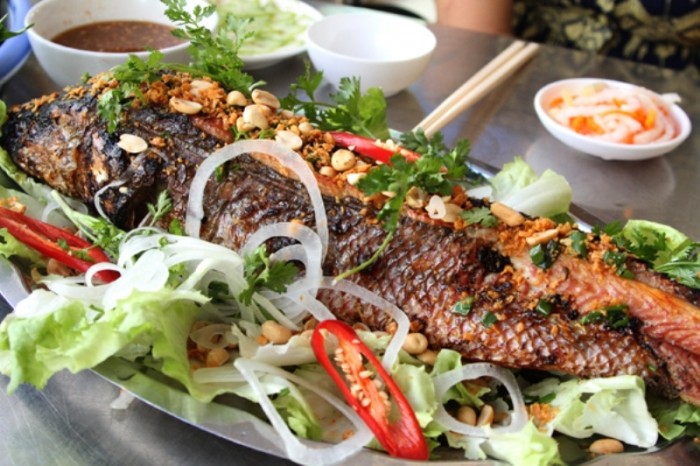 Grilled Snakehead Fish
Features of Grilled snakehead fish without preliminary treatment, meaning no scaling, no scraping viscous, not eviscerate, not marinated spices. Snakehead fishes caught in the river just up, washed, are regularly using a long stick from mouth to tail, after burying the fish on dry haystack on fire, then plug the stick into the ground or get covered up and burning straw until the ashes . When fish cooked, scrape off the scales were scorched layer to reveal white meat and fragrant.
In particular, the snakehead fish weighing 700-800 grams or more, if we want to cook completely, you should let the water into the mouth of the fish and then grilled, under the effect of the temperature of boiling water in the belly of the fish will do the meat was cooked perfectly, and an equally important requirement is the raw material of straw, like fish very fresh and aromatic.
To catch the good snakehead, you have to wait after the flooding season, when the pouring rains are just breezes then the fishes are starting to grow. The perfect one is not too big, no bigger than an adult arm, which can be harpooned from one end to the other. After the fish is ready, put the head of the fish to face the ground, surround the fishes with straw and set the fire. When the fire is done is when the fishes are ready.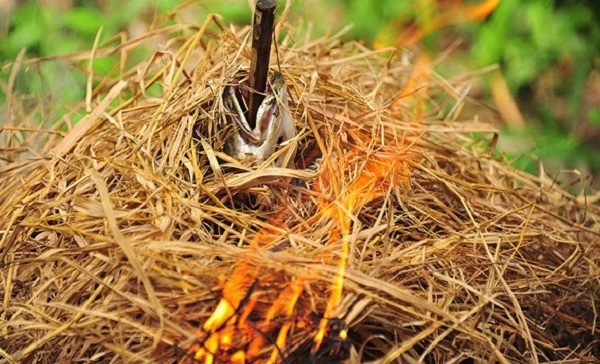 Grilled snakehead fish
Enjoy the dish
In the meantime, when the dish is done, ready some lotus leaves, banana leaves to place the fishes on. The fish is served with the herbs; dip into salt with chili or garlic chili fish sauce. This dish requires hands to eat with.
With the unique cooking method and delicious taste, grilled snakehead fish is one of the most worth-try dishes in Mekong Delta. Why don't you take a Mekong tour right now to enjoy the best moment in this interesting land. If you need further information about tours or tips, let's contact us. Thank you!