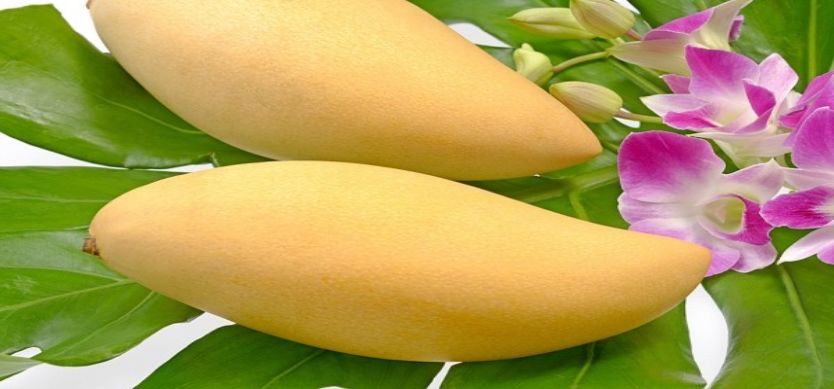 As known as one kind of the most famous mango in the Mekong Delta - Vietnam and one of the favorite fruits by appealing color, taste and high nutritional value, Hoa Loc mango became the reputation brand not only in Vietnam but also in the world. With elongated shape, bright yellow skin when ripe, bright yellow flesh, flesh architecture firm, smooth and low in fiber, are very tasty and fragrant.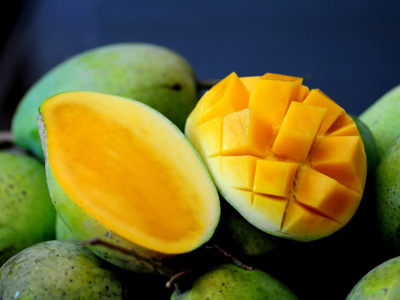 Hoa Loc mango
Where to find Hoa Loc mango
Hoa Loc mango is one of the most well known varieties of mango under cultivation in the Mekong river delta, for its aroma and sweetness.
Hoa Loc mango was grown firstly in 1930 in Hoa Hung commune, Cai Be district, Tien Giang province, formerly named Hoa Loc commune, Giao Duc district, Dinh Tuong province. Its name is also derived from the old name of the commune where alluvial deposits is most suitable for the tree. Each oval shaped mango is from 350 – 450 gram in weight, bright yellow at maturity, fleshy and less fibrous, very sweet and aromatic.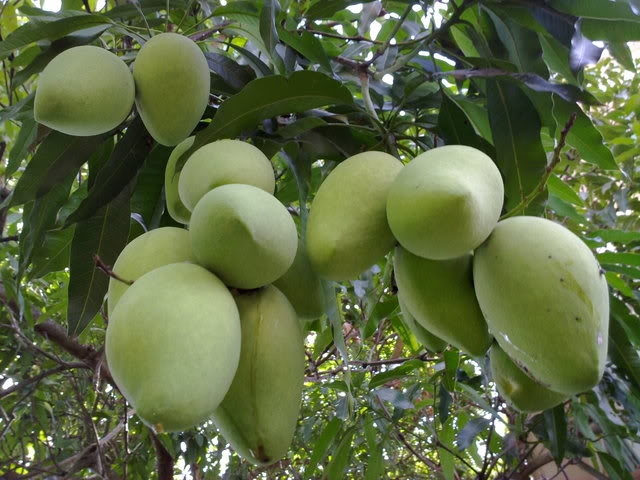 Hoa Loc mango garden
Hoa Loc mango has presently grown on a large scale, in many provinces of the Mekong river delta like Tien Giang, Binh Duong, Binh Phuoc, Dong Nai, Ba Ria – Vung Tau, Dong Thap, and so on. Mango Transplantation and seedling selection, application of modern techniques are done with, aiming at raising the quality and productivity.
For example, Hoa Loc mango are grown mainly in 13 communes of Cai Be district, Tien Giang province on more than 1,000 hectares, with annual output of about 15,000 metric tons.
The flavor of Hoa Loc mango
Taste of Hoa Loc Mango is sweet and nice smell. It is very delicious and It is the number one mango and famous in Vietnam. It supplies more energy and helps you recover body after work hard. Enjoying this fresh mango at Cai Be fruit garden will be a memorable experience when you have Mekong Delta tours.
Hoa Loc mango is a specialty of Tien Giang province which is quintessence of Mekong river and people's efforts that you should try once when visiting this land. If this information is useful for you, share this post with others. Thank you!