Mekong Delta, also called as Nine Dragon river delta, is the region in the South West of Vietnam where Mekong River reaches its end-point and approaches the sea. Most of the area in Mekong Delta is covered with many small rivers which are the distributaries of Mekong River. Therefore, the life in this region is very unique and different from other places in Vietnam. In Mekong Delta, the local people sell and exchange merchandises directly on water, which was usually called as floating market. Besides, this delta is also famous for its delicious tropical fruits, beautiful nature as well as rich culture.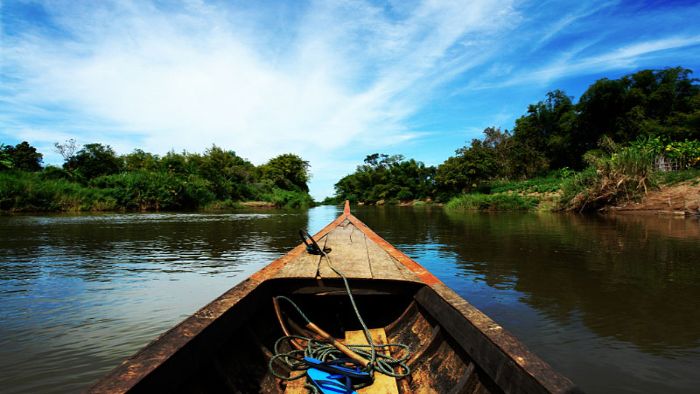 The cultivation of Mekong Delta
The best time to visit Mekong Delta
The Mekong Delta reveals its best during dry months from December to May when the sky is crystal clear, the land is lush and the water is calm. From June to September, it may be hot and humid but the greatest variety of tropical fruit is available only in these months. During October and November, occasional flooding is expected, especially in remote areas around Dong Thap and Tra Vinh, so stay informed of regional weather forecast ahead of your trip if you are travelling in these months.
Life in Mekong Delta in flooding season
Life in Mekong Delta is woven by water and season. The weather of Southern Vietnam is very stable throughout the year with the average temperature of 30 degrees Celsius. Although it could be rainy in some months, any day during the year would be great time for tourists to visit Mekong Delta. However, the best time for visiting is between September and November as these months are the floating season in Mekong Delta. The flood season (September - November), however, sweeps everything away and brings a new face to the delta with its rich brown alluvial water. This is also the income season for local people with abundant fish and water vegetables. The waterfront life is the most fascinating in this season.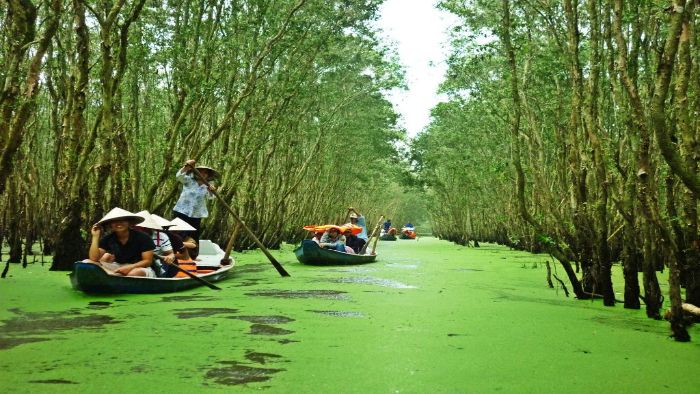 Flooding season is the best time to visit Mekong Delta
Your vacation won't be perfect if you don't have good services. There are many travel companies that make tours to Mekong Delta, but not many of them can offer the best services for tourists. Fortunately, as suggested by many travelers, the tours listed at Mekong delta tours would be good choices for those who want to visit Mekong Delta. If you need further information about Mekong tours, please contact us. Thank you!