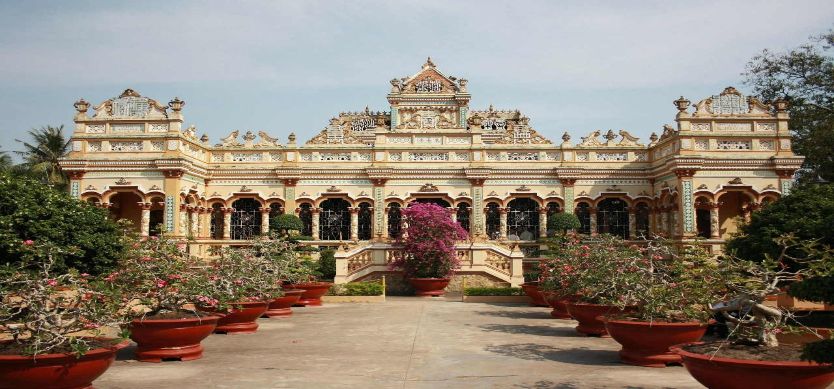 Today with our My Tho trip, we have a basic breakfast and then go down the river (only from our hotel). There is a makeshift market by the road made up of people living on the river selling different kinds of fish and fruits. Our tour guide buy some fruits. We got on a boat (about a dozen people) and went to the floating market. Markets are met on big boats with countless fruits and vegetables. We see bamboo poles rising from their boats with their products hung on the top such a watermelon or bunch of vegetables that are the sign to know which item is sold on the boat. We went around the floating market twice then going to where they made rice noodles. People seem to eat pho for breakfast here!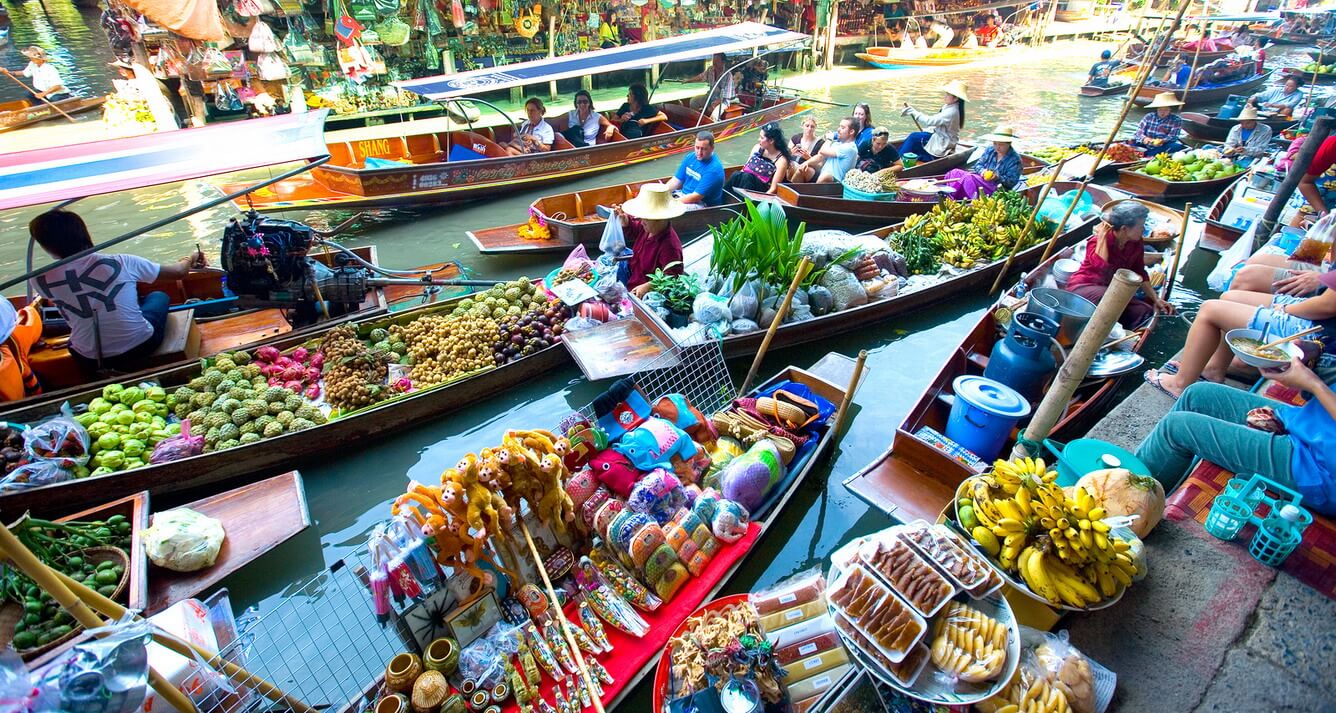 Floating market
It is interesting to see how they are made rice paper, we learn how to mill the rice and cook into pancakes to dry in the sun, then tear off the noodles. There is a huge pig farm and the pigs here are fed by products from rice. We also went to see a typical garden along the two sides of the river, we enjoyed a lot of fruits such as dragon fruit, lemon, orange, rambutan and pineapple. They are selling fresh fruits right in the fruit gardens.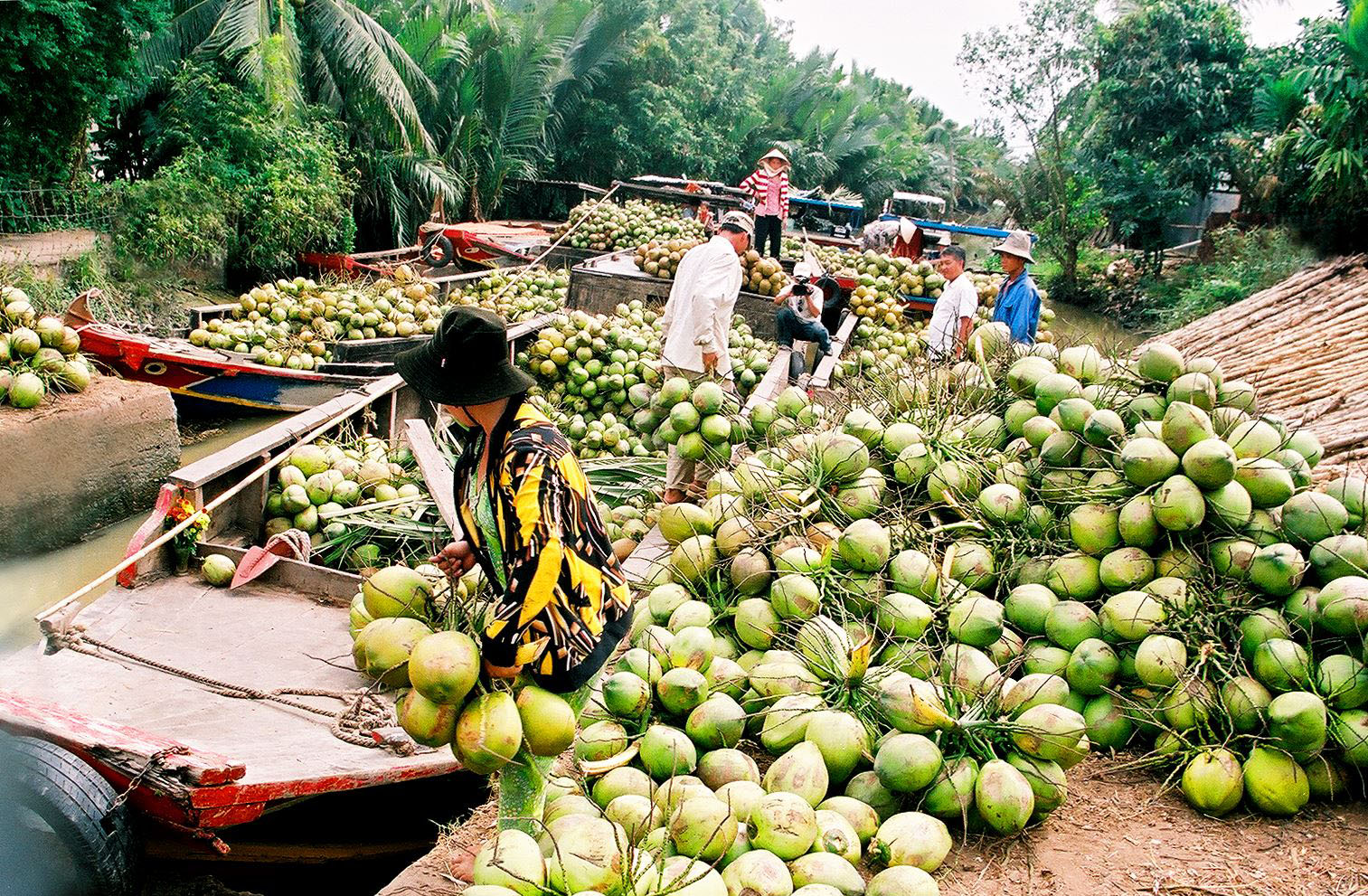 Fruits are sold right on boats
When we returned to town, we had an hour before our bus left My Tho so we took our passport to the bank to withdraw money. At the time, we finally received the money, we actually had time to order food so we bought ice cream from the hotel lobby before the bus arrived.
A few buses arrived and everyone was from different groups. Some on their last day others on their first. It turned out we were the only people going to My Tho. We were on the same bus as people going to Ho Chi Minh. Seemed such a long bus ride and when we got there they called us a cab to go to our hotel. We settled in and walked back to the bus stop for something to eat. No one spoke english (including hotel staff) and we had some very average Vietnamese food before crashing in our hotel for the night.
My Tho trip had left a lot of good memories in our minds. We hope that we will have a chance to back to this beautiful land again. Thank you for listening our thoughts and hope you will have an impressive experience in Mekong delta.
John (From Australia)